Mobile proxy servers in Kanye, Southern District
There are 33k Internet users in Kanye. Become one of them with our top quality proxy servers.
Leverage our sophisticated technology to get as many residential IPs as possible. Real engineers in support team.
We use only real sim-card and enterprise grade hardware to get top 4G/LTE speeds. No CAPTCHAs, blocks and verifications.

32% better
than the mobile residential proxy market average

99.9% uptime
allows you to focus on your business goals

260,206 unique IPs
were used by our clients within past 24 hours
Other big cities in Botswana
Work with any software and any website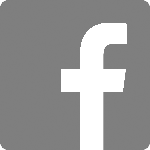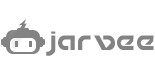 We guarantee work with any software that support HTTP proxies. In case of any issues our support will always help you to set it up.
Biggest ASNs in Botswana
AS14988
Botswana Telecommunications Corporation
80,128 IPs
AS37678
BOTSWANA FIBRE NETWORKS (Proprietary) Limited
22,016 IPs
AS36963
Orange Botswana (PTY) Ltd
14,336 IPs
AS37395
Abari Communications
9,216 IPs
AS327776
STATURE (PTY) LTD
5,120 IPs
AS327830
Concerotel Botswana Pty Ltd
3,072 IPs
AS327716
Microteck Enterprises (Pty) Ltd.
2,048 IPs
AS37604
Desert Road Pty Ltd t/a Zebranet
2,048 IPs
AS37014
Mascom Wireless Ltd
2,048 IPs
AS37711
Sea Breeze (Pty) Ltd T/A Mega Internet
1,792 IPs
AS328343
Netsol (Proprietary) Limited
1,024 IPs
AS327760
ELECTRO METIC ENTERPRISES PTY LTD
1,024 IPs
AS328348
Fasttrack Learning (Proprietary) Limited
1,024 IPs
AS327757
ICT DYNAMIX (Pty) Limited
1,024 IPs
AS37537
Bytes Technology Group Botswana (Pty) Ltd
768 IPs
AS37051
Government of Botswana
256 IPs
AS328070
MTN Business Solutions (Botswana)
0 IPs
AS37257
Broadband Botswana Internet
0 IPs
AS37771
The Botswana Internet Exchange (BINX)
0 IPs
AS328181
Dapit Ventures (PTY) Ltd t/a GCSat Botswana
0 IPs
AS327696
The Botswana Internet Exchange (BINX)
0 IPs
AS32279
University of Botswana
0 IPs
How litport is different?
Litport provide private solutions since 2008, and offer public services since 2019. We are here to change the game.

Our own infrastructure
We own our devices and have a dedicated team to manage it 24/7/365. This way we can guarantee the best quality on the market.

Custom software
Our website and infrastructure are managed by completely custom software made from the scratch. Designed and engineered by top notch professionals around the world specifically for litport and you.

Fast IP rotation
On most of our plans and proxies your IP will rotate instantly. In some cases it may take up to 20-30 seconds.
Wanna try best proxy solution? It is fast and easy.