Mobile proxy servers in Tangier, Tanger-Tétouan-Al Hoceïma
There are 525k Internet users in Tangier. Become one of them with our top quality proxy servers.
Leverage our sophisticated technology to get as many residential IPs as possible. Satisfaction guarantee, 100% moneyback.
We use only real sim-card and enterprise grade hardware to get top 4G/LTE speeds. Fast IP rotation.

45% faster
than the mobile residential proxy market average

99.9% uptime
allows you to focus on your business goals

5,400
happy customers from all over the world
Other big cities in Morocco
Work with any software and any website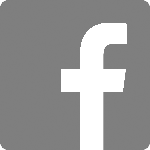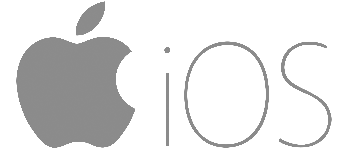 We guarantee work with any software that support HTTP proxies. In case of any issues our support will always help you to set it up.
Biggest ASNs in Morocco
AS30983
CNRST (Centre National pour la Recherche Scientifique et Technique)
16,384 IPs
AS6713
Office National des Postes et Telecommunications ONPT (Maroc Telecom) / IAM
7,631 IPs
AS328066
MEDAFRICA SYSTEMS
2,048 IPs
AS327989
Genious Communications
2,048 IPs
AS36903
Office National des Postes et Telecommunications ONPT (Maroc Telecom) / IAM
1,964 IPs
AS328493
Societe d'Amenagement et de Developpement Vert (SADV)
1,024 IPs
AS328709
Universite Mohammed VI POLYTECHNIQUE - UM6P
256 IPs
AS327917
Direction Generale de la Securite des Systemes d'Information- DGSSI
256 IPs
AS328272
CIE NATIONALE ROYAL AIR MAROC
256 IPs
AS328268
INSTITUT NATIONAL DES POSTES ET TELECOMMUNICATIONS - INPT
256 IPs
AS328280
L'Agence Nationale de Réglementation des Télécommunications (ANRT)
256 IPs
AS36956
Office National des Postes et Telecommunications ONPT (Maroc Telecom) / IAM
256 IPs
AS37450
Al'Akhawayn University
0 IPs
AS328541
Direction Générale des Impôts - Ministere de l'economie et des finances - MAROC
0 IPs
AS328577
Enterprise Services CDG
0 IPs
AS328671
Datapacket Maroc SARL
0 IPs
Why litport?
Litport is designed and managed to provide you highest data quality and guaranteed anonymity.

Shared or private
Our plans will satisfy any needs. Private devices, shared devices and shared pools. Save money and get the best performance.

Custom software
Our website and infrastructure are managed by completely custom software made from the scratch. Designed and engineered by top notch professionals around the world specifically for litport and you.

Private devices
All of our proxies are completely private and are not public proxies in any form.

No blocks, no CAPTCHAs
Run your accounts and requests smoothly and forget about blocks, EV/PVs and CAPTCHAs.

1 day plans
We have plans for just one day. Get it for quick use and testing purposes.

Our own infrastructure
We own our devices and have a dedicated team to manage it 24/7/365. This way we can guarantee the best quality on the market.