Mobile proxy servers in Abancay, Apurímac
There are 39k Internet users in Abancay. Become one of them with our top quality proxy servers.
Leverage our sophisticated technology to get as many residential IPs as possible. No contracts, no commitments.
We use only real sim-card and enterprise grade hardware to get top 4G/LTE speeds. Only legal devices.

32% better
than the mobile residential proxy market average

4,500
happy customers from all over the world

651,548 unique IPs
were used by our clients within past 24 hours
Work with any software and any website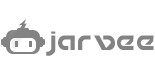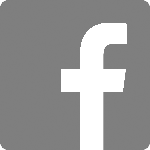 We guarantee work with any software that support HTTP proxies. In case of any issues our support will always help you to set it up.
Biggest ASNs in Peru
AS21575
ENTEL PERU S.A.
524,800 IPs
AS3132
Red Cientifica Peruana
98,816 IPs
AS267749
INVERSIONES TELCOTEL SAC
3,072 IPs
AS64114
TECNOWEB PERU SAC
3,072 IPs
AS266757
SATELITAL TELECOMUNICACIONES S.A.C
2,304 IPs
AS263224
EMPRESA DE TELECOMUNICACIONES MULTIMEDIA ALFA
2,048 IPs
AS267831
INVERSIONES EN TELECOMUNICACIONES DIGITALES S.A.C
1,024 IPs
AS270007
MORENO YANOC NEMIAS BERNARDO
1,024 IPs
AS270006
INTEL COMUNICACIONES PERÚ SAC
1,024 IPs
AS269826
MEGA ANDINA TV E.I.R.L.
1,024 IPs
AS64120
NOCPERU-LATIN TECHNOLOGIES
1,024 IPs
AS269913
CABLE SELVA CENTRAL S.A.C.
1,024 IPs
AS269894
CABLE ANDINA S.A.C
1,024 IPs
AS269803
INVENTA TELECOMUNICACIONES EIRL
768 IPs
AS265691
WI-NET TELECOM S.A.C.
512 IPs
AS269975
CORPORACION CONEXTELECOM S.A.C
0 IPs
AS267898
BANCO DE CRÉDITO DEL PERÚ S.A
0 IPs
AS266712
CORPORACION PERUDATA CENTER S.A.C.
0 IPs
AS270037
COMWIFI TELECOMUNICACIONES E.I.R.L
0 IPs
AS265667
MEDIA COMMERCE PERÚ S.A.C
0 IPs
AS25701
AMERICATEL PERU S.A.
0 IPs
AS15125
BT LATAM PERU S.A.C.
0 IPs
AS25705
AMERICATEL PERU S.A.
0 IPs
AS265726
REDES OPTICAS S.A.C.
0 IPs
Is it the best proxy provider?
Litport is designed and managed to provide you highest data quality and guaranteed anonymity.

Automated setup
For most of our proxies setup process work automatically, you get your proxy within minutes after the payment.

Only legal devices
Our network consists of only legal endpoints which is 100% under our control. We don't use any botnets, malware, or infected IoT devices.

Private devices
All of our proxies are completely private and are not public proxies in any form.

Satisfaction guarantee
Order any package, give it a test. If it doesn't work for you, we will make 100% refund.
See our ToS for details.

Sharing know-how
You do web scraping, ad verification, SEO monitoring? We do that for many years on enterprise level. We know how to solve issues and how top quality proxy should work.

No blocks, no CAPTCHAs
Run your accounts and requests smoothly and forget about blocks, EV/PVs and CAPTCHAs.