Mobile proxy servers in Arequipa
There are 571k Internet users in Arequipa. Become one of them with our top quality proxy servers.
Leverage our sophisticated technology to get as many residential IPs as possible. Change IP via API on demand.
We use only real sim-card and enterprise grade hardware to get top 4G/LTE speeds. No CAPTCHAs, blocks and verifications.

32% better
than the mobile residential proxy market average

99.9% uptime
allows you to focus on your business goals

4,800
happy customers from all over the world
Work with any software and any website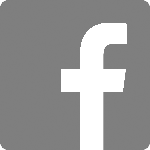 We guarantee work with any software that support HTTP proxies. In case of any issues our support will always help you to set it up.
Biggest ASNs in Peru
AS262253
ECONOCABLE MEDIA SAC
15,616 IPs
AS28032
INTERNEXA PERU S.A
11,264 IPs
AS263185
MEDIA COMMERCE PERÚ S.A.C
3,072 IPs
AS263224
EMPRESA DE TELECOMUNICACIONES MULTIMEDIA ALFA
2,048 IPs
AS267904
TELEVISORA DEL SUR SAC
1,024 IPs
AS64120
NOCPERU-LATIN TECHNOLOGIES
1,024 IPs
AS267815
SERVI CABLE S.A.C
1,024 IPs
AS269981
COMPUNETWORK S.A.C.
1,024 IPs
AS269913
CABLE SELVA CENTRAL S.A.C.
1,024 IPs
AS270082
IWAY TELECOM SOCIEDAD ANONIMA CERRADA
1,024 IPs
AS269826
MEGA ANDINA TV E.I.R.L.
1,024 IPs
AS269857
FIBER DIGITAL S.R.L
768 IPs
AS269803
INVENTA TELECOMUNICACIONES EIRL
768 IPs
AS267922
INNOVA NETWORKS PERÚ S.A.C
0 IPs
AS267898
BANCO DE CRÉDITO DEL PERÚ S.A
0 IPs
AS26136
The American School of Lima
0 IPs
AS265726
REDES OPTICAS S.A.C.
0 IPs
AS270069
TECNO PROYECTOS GLOBALES S.A.C. - TECNOGLO S.A.C.
0 IPs
AS61485
GILAT TO HOME PERU S.A
0 IPs
AS27791
Universidad Ricardo Palma
0 IPs
Is it the best proxy provider?
Litport provide private solutions since 2008, and offer public services since 2019. We are here to change the game.

Sharing know-how
You do web scraping, ad verification, SEO monitoring? We do that for many years on enterprise level. We know how to solve issues and how top quality proxy should work.

Flexible pricing policy
In most of our locations we provide flexible packages that allow you to get best price and features ratio.

Automated setup
For most of our proxies setup process work automatically, you get your proxy within minutes after the payment.

100% ethical and legal
No virus-infected computers, hacked phones and IoT. Our services are based on official contracts with mobile carriers around the world.

Servers distribution
Our servers are located in different countries to provide you minimum ping to your proxy and get you maximum 4G/LTE speed.

Authentication by user/pass or by IP
Easily authenticate using username and password, or whitelist your IP as an alternative.