Mobile proxy servers in Srŏk Ângkôr Borei, Takéo Province
Become one of Internet users in Srŏk Ângkôr Borei with clean residential IP.
Leverage our sophisticated technology to get as many residential IPs as possible. Only legal devices.
We use only real sim-card and enterprise grade hardware to get top 4G/LTE speeds. No CAPTCHAs, blocks and verifications.

5,400
happy customers from all over the world

32% better
than the mobile residential proxy market average

596 GB
of data processed within past 24 hours
Other big cities in Cambodia
Work with any software and any website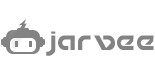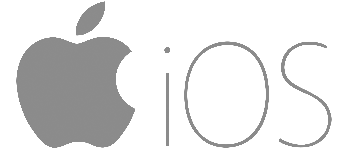 We guarantee work with any software that support HTTP proxies. In case of any issues our support will always help you to set it up.
Biggest ASNs in Cambodia
AS24492
WiCAM Corporation Ltd.
14,336 IPs
AS133070
CAMBODIAN SINGMENG TELEMEDIA CO., LTD
4,608 IPs
AS132730
Maximum Business Information Technology
4,096 IPs
AS134708
KINGTEL COMMUNICATIONS LIMITED
3,072 IPs
AS135333
CAMKOM CABLE TV CO, LTD.
2,048 IPs
AS135375
Today Communication Co.,Ltd
1,536 IPs
AS38608
CADCOMMS Co. Ltd, 3G Network Provider, Cambodia
1,024 IPs
AS132599
Ministry of Posts and Telecommunication
1,024 IPs
AS139056
FAST ONE (CAMBODIA) CO., LTD
1,024 IPs
AS137952
ANGKOR E & C (CAMBODIA) Co.,Ltd.
1,024 IPs
AS58447
Emaxx Telecom Co Ltd
1,024 IPs
AS132025
TOMNET ISP Co.,LTD
768 IPs
AS138682
REMOHAND TECHNICAL CO LTD
768 IPs
AS139285
Wingel cooperation co.,Ltd
512 IPs
AS138515
BEETECH SOLUTIONS CO., LTD.
512 IPs
AS139588
Institute of Technology of Cambodia
256 IPs
AS138999
PPIN INTERNET CO., LTD.
256 IPs
AS131203
MekongNet1 IXP. For Domestic Internet exchange (DIX)Cambodia
256 IPs
AS55928
NTT Communications (Phnom Penh ISP POP)
0 IPs
AS132820
Telecom Cambodia (T.C.)
0 IPs
AS132213
Cambodian Network Exchange (free peering)
0 IPs
How litport is different?
Litport provide private solutions since 2008, and offer public services since 2019. We are here to change the game.

Private devices
All of our proxies are completely private and are not public proxies in any form.

Backconnect Proxies
Our residential backconnect proxies manage IP rotation, you don't need to change any settings. Get new IP address every X minutes, or change it manually via API.

Multiple ISPs
Most of our locations offer you multiple carriers to get maximum amount of unique mobile IPs in the area.

HTTP Protocol
Our proxies can work with any software that support HTTP proxies. Need SOCKS5? No worries, just contact us.

Only legal devices
Our network consists of only legal endpoints which is 100% under our control. We don't use any botnets, malware, or infected IoT devices.

1 day plans
We have plans for just one day. Get it for quick use and testing purposes.