Mobile proxy servers in Jamshedpur, Jharkhand
There are 910k Internet users in Jamshedpur. Become one of them with our top quality proxy servers.
Leverage our sophisticated technology to get as many residential IPs as possible. Fast IP rotation.
We use only real sim-card and enterprise grade hardware to get top 4G/LTE speeds. No contracts, no commitments.

895 GB
of data processed within past 24 hours

32% better
than the mobile residential proxy market average

5,200
happy customers from all over the world
Other big cities in India
Work with any software and any website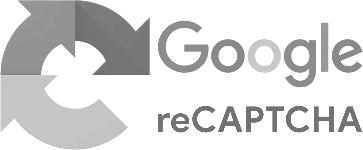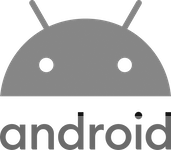 We guarantee work with any software that support HTTP proxies. In case of any issues our support will always help you to set it up.
Biggest ASNs in India
AS18101
Reliance Communications Ltd.DAKC MUMBAI
525,312 IPs
AS23772
M/s Ortel Communications Ltd
235,520 IPs
AS24309
Atria Convergence Technologies Pvt. Ltd. Broadband Internet Service Provider INDIA
130,048 IPs
AS45194
Syscon Infoway Pvt. Ltd.
119,040 IPs
AS7633
Software Technology Parks of India
81,152 IPs
AS55824
NKN Core Network
76,800 IPs
AS45117
Ishan's Network
56,576 IPs
AS134540
Tata Teleservices (Maharashtra) Ltd
55,040 IPs
AS17625
BlazeNet's Network
40,960 IPs
AS2697
Education and Research Network
38,144 IPs
AS132524
Tata Institute of Fundamental Research
36,352 IPs
AS17747
SITI NETWORKS LIMITED
36,096 IPs
AS133275
Gigantic Infotel Pvt Ltd
29,184 IPs
AS133661
Netplus Broadband Services Private Limited
23,296 IPs
AS55470
Cyfuture India Pvt. Ltd.
21,504 IPs
AS24084
PLOT NO: 3A, SECTOR 126, SEZ, NOIDA
20,992 IPs
AS133320
Alpha Infolab Private limited
20,480 IPs
AS133720
SOFT CALL CUST-O-CARE PRIVATE LIMITED
19,968 IPs
AS45432
Tech Mahindra Limited
19,968 IPs
AS23682
Broadband Pacenet Pvt. Ltd
19,200 IPs
AS55862
Wan & Lan Internet Pvt Ltd
18,688 IPs
AS45433
Kappa Internet Services Private Limited
17,664 IPs
AS38529
Reliance Industries Limited WAN Backbone Interface with ISPs in India
16,640 IPs
AS18196
Seven Star Internet Service Provider
16,640 IPs
AS9830
SWIFT ONLINE BORDER AS
16,384 IPs
AS134316
World Star Communication
13,568 IPs
AS45648
Bell Teleservices India Pvt Ltd., ISP having own OFC network in Bangalore, India.
10,752 IPs
AS59164
Apollo Online Services Pvt ltd
10,752 IPs
Why litport?
Litport provide private solutions since 2008, and offer public services since 2019. We are here to change the game.
—
1 day plans
We have plans for just one day. Get it for quick use and testing purposes.
—
Real support
We don't use robots to reply on your messages. Your question will be solved by top quality engineers of our support team. We also offer support via Skype, Telegram and email.
—
Multiple ISPs
Most of our locations offer you multiple carriers to get maximum amount of unique mobile IPs in the area.
—
Sticky IP address
Sticky session is important for testing and many other purposes, we know it. Our rotation settings provide maximum flexibility to get new IP only when you need it.
—
Satisfaction guarantee
Order any package, give it a test. If it doesn't work for you, we will make 100% refund.
See our ToS for details.
—
Anonymous Proxies
All proxies in our system are anonymous. We don't use any extra headers keeping private your original IP and location.