Mobile proxy servers in Patna, Bihar
There are 2m Internet users in Patna. Become one of them with our top quality proxy servers.
Leverage our sophisticated technology to get as many residential IPs as possible. Real engineers in support team.
We use only real sim-card and enterprise grade hardware to get top 4G/LTE speeds. Only legal devices.

45% faster
than the mobile residential proxy market average

99.9% uptime
allows you to focus on your business goals

4,500
happy customers from all over the world
Other big cities in India
Work with any software and any website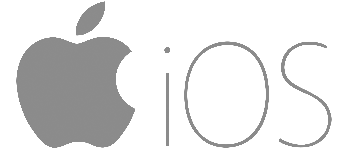 We guarantee work with any software that support HTTP proxies. In case of any issues our support will always help you to set it up.
Biggest ASNs in India
AS55410
Vodafone Idea Ltd
270,080 IPs
AS23772
M/s Ortel Communications Ltd
235,520 IPs
AS55441
TTSL-ISP DIVISION
207,104 IPs
AS45528
Tikona Infinet Ltd.
182,016 IPs
AS10029
SHYAM SPECTRA PVT LTD
125,952 IPs
AS10201
Dishnet Wireless Limited. Broadband Wireless
122,112 IPs
AS18207
YOU Broadband & Cable India Ltd.
115,968 IPs
AS18209
Atria Convergence Technologies pvt ltd
96,000 IPs
AS7633
Software Technology Parks of India
81,152 IPs
AS55824
NKN Core Network
76,800 IPs
AS23860
Alliance Broadband Services Pvt. Ltd.
68,352 IPs
AS4758
National Informatics Centre
65,792 IPs
AS58640
NEXTRA TELESERVICES PVT. LTD.
40,704 IPs
AS38457
Honesty Net Solution (I) Pvt Ltd
39,936 IPs
AS55352
Microscan Computers Private Limited
39,168 IPs
AS132116
Ani Network Pvt Ltd
38,400 IPs
AS55577
Atria Convergence Technologies pvt ltd
36,864 IPs
AS133982
Excitel Broadband Private Limited
31,488 IPs
AS133647
ELXIRE DATA SERVICES PVT. LTD.
22,528 IPs
AS132220
JPR Digital Pvt. Ltd.
21,760 IPs
AS24084
PLOT NO: 3A, SECTOR 126, SEZ, NOIDA
20,992 IPs
AS58659
Quest Consultancy Pvt Ltd
20,736 IPs
AS45184
Den Digital Entertainment Pvt. Ltd. AS ISP india
19,968 IPs
AS23682
Broadband Pacenet Pvt. Ltd
19,200 IPs
AS55862
Wan & Lan Internet Pvt Ltd
18,688 IPs
AS45235
GEOCITY NETWORK SOLUTIONS PVT LTD
17,408 IPs
AS133676
Precious netcom pvt ltd
16,384 IPs
AS17426
Primesoftex Ltd
15,360 IPs
AS17648
Hughes Communications India Private Limited
12,288 IPs
AS45648
Bell Teleservices India Pvt Ltd., ISP having own OFC network in Bangalore, India.
10,752 IPs
AS59164
Apollo Online Services Pvt ltd
10,752 IPs
How litport is different?
Litport provide private solutions since 2008, and offer public services since 2019. We are here to change the game.

Shared or private
Our plans will satisfy any needs. Private devices, shared devices and shared pools. Save money and get the best performance.

100% ethical and legal
No virus-infected computers, hacked phones and IoT. Our services are based on official contracts with mobile carriers around the world.

Proxy pool growth
We constantly work on expanding our proxy pool to give you the best possible geo coverage with fast speed and low latency.

Scalable solutions
We serve companies at any sizes. From small startups to test an idea to enterprises to serve millions of requests.

Top tier hardware
Our infrastructure is based on enterprise-level hardware to provide maximum security, sustainability and uptime.

Fast IP rotation
On most of our plans and proxies your IP will rotate instantly. In some cases it may take up to 20-30 seconds.