Mobile proxy servers in Rasonski Rayon, Vitebsk Region
Become one of Internet users in Rasonski Rayon with clean residential IP.
Leverage our sophisticated technology to get as many residential IPs as possible. Fast IP rotation.
We use only real sim-card and enterprise grade hardware to get top 4G/LTE speeds. Only legal devices.

5,400
happy customers from all over the world

45% faster
than the mobile residential proxy market average

99.9% uptime
allows you to focus on your business goals
Other big cities in Belarus
Work with any software and any website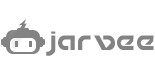 We guarantee work with any software that support HTTP proxies. In case of any issues our support will always help you to set it up.
Biggest ASNs in Belarus
AS42772
Unitary enterprise A1
191,232 IPs
AS42036
Gomelsky RTSC Garant JSC
40,704 IPs
AS34421
Telecom Media Systems JLLC
7,168 IPs
AS21274
State Scientific Enterprise 'United Institute of Informatics Problems of National Academy of Sciences of Belarus' (UIIP NASB)
6,144 IPs
AS28849
JSC GLOBALONEBEL
4,352 IPs
AS50155
Grodno Information Networks, Ltd.
3,072 IPs
AS49091
Telecom-garant Limited
1,536 IPs
AS33973
Epam Systems FLLC
1,536 IPs
AS205155
Republican Unitary Enterprise National Centre of Electronic Services
1,024 IPs
AS60280
Republican Unitary Enterprise National Traffic Exchange Center
1,024 IPs
AS50929
Company with additional Liability "Advanced Technology"
1,024 IPs
AS202324
Konstanta-Brest Ltd , Belarus ISP company
512 IPs
AS62351
Municipal unitary company Novopolotsk city "Novopolotsk cable television "Vector"
256 IPs
AS61235
Complementary liability company TUT and TAM Logistics
256 IPs
AS58076
Joint-venture company with limited liability Game Stream
256 IPs
AS44218
China Telecom Europe Ltd.
256 IPs
AS57192
Private Production Unitary Enterprise Sphera TV
256 IPs
AS60611
Closed Joint Stock Company "Alfa-Bank"
256 IPs
AS62197
CJSC VTB Bank (Belarus)
256 IPs
AS34921
National State Teleradio Company of the Republic of Belarus
256 IPs
AS50934
Belarussian National Technical University
256 IPs
AS199561
Republican Unitary Enterprise 'Minsk Tractor Plant'
256 IPs
AS57135
Open joint-stock company "Naftan"
256 IPs
Why litport?
Litport is designed and managed to provide you highest data quality and guaranteed anonymity.

Rotating proxies
Our rotating proxy network let you get a new IP without any effort, thanks to our advanced proxy rotation. You can get IP from the same location or you can switch to another city, state or even country. All based on your rotation settings.

Private devices
All of our proxies are completely private and are not public proxies in any form.

Real support
We don't use robots to reply on your messages. Your question will be solved by top quality engineers of our support team. We also offer support via Skype, Telegram and email.

Only legal devices
Our network consists of only legal endpoints which is 100% under our control. We don't use any botnets, malware, or infected IoT devices.

Unmetered Bandwidth
There are no limitations on data transfer. Focus on your business, don't worry about traffic.

No contracts, no commitments
All our plans are short-term and can be cancelled at any time.