Mobile proxy servers in Mannheim, Baden-Württemberg
There are 2m Internet users in Mannheim. Become one of them with our top quality proxy servers.
Leverage our sophisticated technology to get as many residential IPs as possible. Fast IP rotation.
We use only real sim-card and enterprise grade hardware to get top 4G/LTE speeds. No contracts, no commitments.

45% faster
than the mobile residential proxy market average

331 GB
of data processed within past 24 hours

99.9% uptime
allows you to focus on your business goals
Other big cities in Germany
Work with any software and any website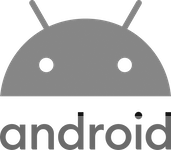 We guarantee work with any software that support HTTP proxies. In case of any issues our support will always help you to set it up.
Biggest ASNs in Germany
AS5430
freenet Datenkommunikations GmbH
722,432 IPs
AS12638
Telefonica Germany GmbH & Co.OHG
574,464 IPs
AS8767
M-net Telekommunikations GmbH
524,032 IPs
AS15854
EntServ Deutschland GmbH
394,496 IPs
AS15943
wilhelm.tel GmbH
287,488 IPs
AS6659
PlusServer GmbH
261,376 IPs
AS31400
Accelerated IT Services & Consulting GmbH
214,528 IPs
AS13043
Bayer Business Services GmbH
178,432 IPs
AS8569
METRO-nom GmbH
165,888 IPs
AS15763
DOKOM Gesellschaft fuer Telekommunikation mbH
148,224 IPs
AS12843
TelemaxX Telekommunikation GmbH
126,208 IPs
AS34086
T-Systems International GmbH
114,944 IPs
AS42652
inexio Informationstechnologie und Telekommunikation Gmbh
111,104 IPs
AS29066
Host Europe GmbH
105,728 IPs
AS12337
noris network AG
95,488 IPs
AS20686
Bisping & Bisping GmbH & Co KG
86,016 IPs
AS28753
Leaseweb Deutschland GmbH
85,760 IPs
AS8820
TAL.DE Klaus Internet Service GmbH
83,712 IPs
AS15499
Computacenter Management GmbH trading as Computacenter AG & Co.oHG
81,920 IPs
AS8893
Artfiles New Media GmbH
77,568 IPs
AS12422
Evonik Industries AG
73,728 IPs
AS24989
Equinix (Germany) GmbH
71,168 IPs
AS42366
TerraTransit AG
68,096 IPs
AS33846
DATAPORT - Anstalt des oeffentlichen Rechts
67,840 IPs
AS48951
Telekom Deutschland GmbH
67,328 IPs
AS9183
Robert Bosch Gesellschaft mit Beschraenkter Haftung
66,560 IPs
AS209781
BASF Digital Solutions GmbH
66,304 IPs
AS8792
Axel Springer SE
65,792 IPs
AS28714
Fraunhofer-Gesellschaft zur Foerderung der angewandten Forschung e.V.
65,792 IPs
Is it the best proxy provider?
Litport provide private solutions since 2008, and offer public services since 2019. We are here to change the game.

Competitive pricing
We offer not only best prices among our competitors, but most flexible and advanced plans. Private devices, shared devices and shared pools.

Only legal devices
Our network consists of only legal endpoints which is 100% under our control. We don't use any botnets, malware, or infected IoT devices.

Fast IP rotation
On most of our plans and proxies your IP will rotate instantly. In some cases it may take up to 20-30 seconds.

Backconnect Proxies
Our residential backconnect proxies manage IP rotation, you don't need to change any settings. Get new IP address every X minutes, or change it manually via API.

Sharing know-how
You do web scraping, ad verification, SEO monitoring? We do that for many years on enterprise level. We know how to solve issues and how top quality proxy should work.

1 day plans
We have plans for just one day. Get it for quick use and testing purposes.