Mobile proxy servers in Diekirch, Canton of Diekirch
There are 4k Internet users in Diekirch. Become one of them with our top quality proxy servers.
Leverage our sophisticated technology to get as many residential IPs as possible. Fast IP rotation.
We use only real sim-card and enterprise grade hardware to get top 4G/LTE speeds. No CAPTCHAs, blocks and verifications.

5,300
happy customers from all over the world

45% faster
than the mobile residential proxy market average

99.9% uptime
allows you to focus on your business goals
Other big cities in Luxembourg
Work with any software and any website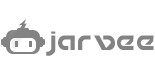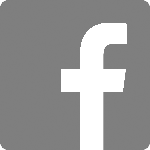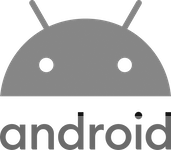 We guarantee work with any software that support HTTP proxies. In case of any issues our support will always help you to set it up.
Biggest ASNs in Luxembourg
AS34769
Orange Communications Luxembourg S.A
897,792 IPs
AS42848
European Commission
327,680 IPs
AS12684
SES ASTRA S.A.
253,696 IPs
AS6661
POST Luxembourg
187,392 IPs
AS2602
Fondation RESTENA
83,456 IPs
AS25367
ASSOCIATED DEXIA TECHNOLOGY SERVICES, S.A.
79,872 IPs
AS56665
Proximus Luxembourg S.A.
44,800 IPs
AS8632
Luxembourg Online S.A.
32,000 IPs
AS9008
Visual Online S.A.
22,016 IPs
AS15814
Clearstream Services S.A.
4,096 IPs
AS47944
Chambre des Deputes Luxembourg
2,048 IPs
AS198290
Global IT Services PSF SA
1,536 IPs
AS25094
Centre des technologies de l'information de l'Etat
1,280 IPs
AS204025
Centre de Telecommunications et Teleinformatiques Luxembourgeois s.a.
1,280 IPs
AS203789
Telecom Luxembourg International
1,024 IPs
AS205705
T-Systems Luxembourg S.A.
1,024 IPs
AS208406
BANK DEGROOF PETERCAM SA
1,024 IPs
AS60319
Join Experience S.A.
1,024 IPs
AS207188
Clearstream Services S.A.
512 IPs
AS198191
Global Media Systems S.A.
512 IPs
AS60391
Papa-Razzi Media Group A.s.b.l.
256 IPs
AS57231
Innova Co S.A.R.L.
256 IPs
AS210196
Jan De Nul Dredging NV
256 IPs
AS208374
LU-CIX Management GIE
0 IPs
AS201262
Licensing IP International S.a r.l.
0 IPs
Is it the best proxy provider?
Litport provide private solutions since 2008, and offer public services since 2019. We are here to change the game.

1 day plans
We have plans for just one day. Get it for quick use and testing purposes.

IP rotation
Change IP address every X minutes for maximum anonymity and geographic coverage.

Multiple ISPs
Most of our locations offer you multiple carriers to get maximum amount of unique mobile IPs in the area.

Proxy pool growth
We constantly work on expanding our proxy pool to give you the best possible geo coverage with fast speed and low latency.

Competitive pricing
We offer not only best prices among our competitors, but most flexible and advanced plans. Private devices, shared devices and shared pools.

No contracts, no commitments
All our plans are short-term and can be cancelled at any time.