Mobile proxy servers in Barnaul, Altai Krai
There are 420k Internet users in Barnaul. Become one of them with our top quality proxy servers.
Leverage our sophisticated technology to get as many residential IPs as possible. Satisfaction guarantee, 100% moneyback.
We use only real sim-card and enterprise grade hardware to get top 4G/LTE speeds. Only legal devices.

45% faster
than the mobile residential proxy market average

150,074 unique IPs
were used by our clients within past 24 hours

5,200
happy customers from all over the world
Other big cities in Russia
Work with any software and any website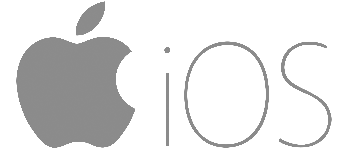 We guarantee work with any software that support HTTP proxies. In case of any issues our support will always help you to set it up.
Biggest ASNs in Russia
AS20485
Joint Stock Company TransTeleCom
353,792 IPs
AS25515
PJSC Rostelecom
234,496 IPs
AS15774
Joint Stock Company TransTeleCom
232,704 IPs
AS12683
PJSC Rostelecom
198,656 IPs
AS25490
PJSC Rostelecom
188,928 IPs
AS35154
PJSC Rostelecom
147,456 IPs
AS31514
OOO Trivon Networks
139,520 IPs
AS12772
JSC ER-Telecom Holding
123,136 IPs
AS42682
JSC ER-Telecom Holding
116,992 IPs
AS21017
PJSC Rostelecom
114,688 IPs
AS8570
PJSC Rostelecom
102,400 IPs
AS51604
JSC ER-Telecom Holding
92,928 IPs
AS16301
PJSC Rostelecom
90,112 IPs
AS34584
PJSC Rostelecom
78,080 IPs
AS8595
OOO WestCall Ltd.
73,728 IPs
AS42277
Limited liability company Kursktelecom
70,656 IPs
AS51645
JSC ER-Telecom Holding
68,096 IPs
AS8443
PJSC Rostelecom
65,536 IPs
AS48524
INTERRA telecommunications group, Ltd.
64,512 IPs
AS41668
JSC ER-Telecom Holding
62,976 IPs
How litport is different?
Litport is designed and managed to provide you highest data quality and guaranteed anonymity.

IP rotation
Change IP address every X minutes for maximum anonymity and geographic coverage.

Anonymous Proxies
All proxies in our system are anonymous. We don't use any extra headers keeping private your original IP and location.

Competitive pricing
We offer not only best prices among our competitors, but most flexible and advanced plans. Private devices, shared devices and shared pools.
Wanna try best proxy solution? It is fast and easy.