Mobile proxy servers in Kaluga, Kaluga Oblast
There are 237k Internet users in Kaluga. Become one of them with our top quality proxy servers.
Leverage our sophisticated technology to get as many residential IPs as possible. Change IP via API on demand.
We use only real sim-card and enterprise grade hardware to get top 4G/LTE speeds. Satisfaction guarantee, 100% moneyback.

864 GB
of data processed within past 24 hours

566,396 unique IPs
were used by our clients within past 24 hours

99.9% uptime
allows you to focus on your business goals
Other big cities in Russia
Work with any software and any website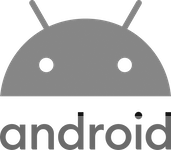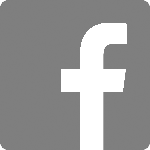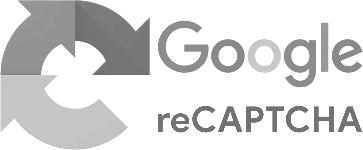 We guarantee work with any software that support HTTP proxies. In case of any issues our support will always help you to set it up.
Biggest ASNs in Russia
AS39927
E-Light-Telecom Ltd.
352,768 IPs
AS28840
OJSC OAO TATTELECOM
336,896 IPs
AS2854
LLC Orange Business Services
265,216 IPs
AS25515
PJSC Rostelecom
234,496 IPs
AS25490
PJSC Rostelecom
188,928 IPs
AS31514
OOO Trivon Networks
139,520 IPs
AS12772
JSC ER-Telecom Holding
123,136 IPs
AS33934
PJSC Rostelecom
119,808 IPs
AS42682
JSC ER-Telecom Holding
116,992 IPs
AS21017
PJSC Rostelecom
114,688 IPs
AS34533
JSC ER-Telecom Holding
102,656 IPs
AS8570
PJSC Rostelecom
102,400 IPs
AS34145
JSC ER-Telecom Holding
97,280 IPs
AS51604
JSC ER-Telecom Holding
92,928 IPs
AS48642
Joint stock company For
86,272 IPs
AS5523
JSC CREDO-TELECOM
73,728 IPs
AS42277
Limited liability company Kursktelecom
70,656 IPs
AS15468
PJSC Rostelecom
69,632 IPs
AS2875
Joint Institute for Nuclear Research
65,536 IPs
AS41843
JSC ER-Telecom Holding
64,000 IPs
AS6863
PJSC Rostelecom
61,696 IPs
Why litport?
Litport is designed and managed to provide you highest data quality and guaranteed anonymity.

Flexible pricing policy
In most of our locations we provide flexible packages that allow you to get best price and features ratio.

Anonymous Proxies
All proxies in our system are anonymous. We don't use any extra headers keeping private your original IP and location.

Fast and reliable
Run your requests at blazing 4G/LTE speeds as high as 50 Mbps.

No blocks, no CAPTCHAs
Run your accounts and requests smoothly and forget about blocks, EV/PVs and CAPTCHAs.

Sticky IP address
Sticky session is important for testing and many other purposes, we know it. Our rotation settings provide maximum flexibility to get new IP only when you need it.

Satisfaction guarantee
Order any package, give it a test. If it doesn't work for you, we will make 100% refund.
See our ToS for details.