Mobile proxy servers in Fuerte Olimpo, Alto Paraguay Department
There are 2k Internet users in Fuerte Olimpo. Become one of them with our top quality proxy servers.
Leverage our sophisticated technology to get as many residential IPs as possible. No contracts, no commitments.
We use only real sim-card and enterprise grade hardware to get top 4G/LTE speeds. Competitive and flexible pricing.

4,500
happy customers from all over the world

99.9% uptime
allows you to focus on your business goals

32% better
than the mobile residential proxy market average
Other big cities in Paraguay
Work with any software and any website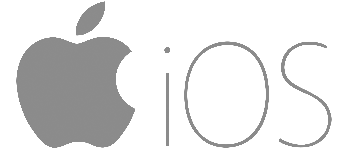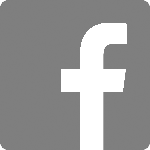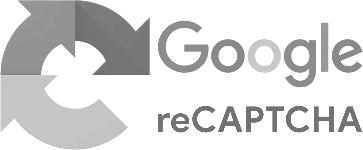 We guarantee work with any software that support HTTP proxies. In case of any issues our support will always help you to set it up.
Biggest ASNs in Paraguay
AS263717
SOL TELECOMUNICACIONES S.A.
4,096 IPs
AS52455
VIRGINIA MARGARITA SANCHEZ DE FURLANETTO
3,072 IPs
AS264733
CHACO COMUNICACIONES S.A.
2,048 IPs
AS264770
Leonir Remussi (KDMNET)
2,048 IPs
AS266673
FLYTEC TELECOM SOCIEDAD ANONIMA
1,024 IPs
AS270052
ARANDA CARDOZO LIDER RAMON
1,024 IPs
AS269905
COOPERATIVA COLONIZADORA MULTIACTIVA FERNHEIM LTDA
1,024 IPs
AS264756
Cable Television Satelital SRL
1,024 IPs
AS266694
FULL TELECOMUNICACIONES S.A
1,024 IPs
AS264705
Secretaria Nacional de Tecnologias de la Información y Comunicaciones
1,024 IPs
AS269914
FRANCISCO DARIO DAVID GARCIA AYALA (NETCON)
1,024 IPs
AS269878
MACHADO ECKERT EGNI ALEXANDRA (HINET)
1,024 IPs
AS266909
SKYLINE COMPANY S.R.L
1,024 IPs
AS267920
Saldivar Sosa Rodrigo Agustin (RAYNET)
1,024 IPs
AS263787
CABLE VISIÓN DEL SUR S.A
1,024 IPs
AS267795
PRIETO TELLES ALEXANDRE(F1NET TELECOM PY)
1,024 IPs
AS263732
PANDA CONECT S.A.
1,024 IPs
AS52227
Banco Itau Paraguay S.A.
256 IPs
AS263727
Subsecretaría de Estado de Tributación
256 IPs
AS267806
SOL S.A TRANSPORTE Y TURISMO
256 IPs
AS267872
FLORES MESSA JORGE MARCELO (MSS INTERNET)
0 IPs
Why litport?
Litport is designed and managed to provide you highest data quality and guaranteed anonymity.
—
HTTP Protocol
Our proxies can work with any software that support HTTP proxies. Need SOCKS5? No worries, just contact us.
—
Competitive pricing
We offer not only best prices among our competitors, but most flexible and advanced plans. Private devices, shared devices and shared pools.
—
IP rotation
Change IP address every X minutes for maximum anonymity and geographic coverage.
—
Real support
We don't use robots to reply on your messages. Your question will be solved by top quality engineers of our support team. We also offer support via Skype, Telegram and email.
—
Authentication by user/pass or by IP
Easily authenticate using username and password, or whitelist your IP as an alternative.
—
Sharing know-how
You do web scraping, ad verification, SEO monitoring? We do that for many years on enterprise level. We know how to solve issues and how top quality proxy should work.