Residential mobile proxy servers in Italy
There are
61m people
live in Italy. They use 1,232
ASNs
with around 11m unique IPs.
Get your proxy from litport and you will be able to get many of these residential IPs. It works best for data scraping and any other business that require the highest level of privacy and security.
You can choose among multiple cities and mobile carriers. No CAPTCHAs, blocks and verifications.

32% better
than the mobile residential proxy market average

584 GB
of data processed within past 24 hours

99.9% uptime
allows you to focus on your business goals
Work with any software and any website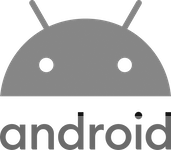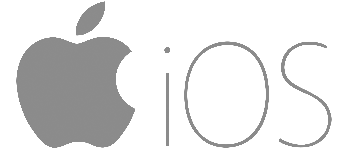 We guarantee work with any software that support HTTP proxies. In case of any issues our support will always help you to set it up.
Biggest ASNs in Italy
AS210278
Sky Italia srl
918,528 IPs
AS8968
BT Italia S.p.A.
890,624 IPs
AS12663
Vodafone Italia S.p.A.
577,536 IPs
AS3302
IRIDEOS S.P.A.
319,488 IPs
AS15589
CLOUDITALIA TELECOMUNICAZIONI S.P.A.
289,280 IPs
AS29286
SKYLOGIC S.P.A.
225,536 IPs
AS24771
Fiat Information Technology, Excellence and Methods S.p.A.
197,120 IPs
AS3313
BT Italia S.p.A.
178,944 IPs
AS6762
TELECOM ITALIA SPARKLE S.p.A.
140,544 IPs
AS5602
IRIDEOS S.P.A.
125,184 IPs
AS5396
IRIDEOS S.P.A.
118,272 IPs
AS20746
Telecom Italia S.p.A.
118,016 IPs
AS12797
BT Italia S.p.A.
98,816 IPs
AS44957
Vodafone Italia S.p.A.
98,560 IPs
AS39120
Convergenze S.p.A.
94,720 IPs
AS21176
Engineering D.HUB S.p.A.
84,992 IPs
AS6882
Regione Toscana
73,728 IPs
AS28929
ASDASD srl a socio unico
71,424 IPs
AS20811
Brennercom S.p.A.
68,608 IPs
AS48135
Leonardo S.p.A.
67,584 IPs
AS5535
Food And Agriculture Organization of the United Nations
66,304 IPs
Start using litport today
How to get your residential proxy with us?
Select country

Proxy solutions in dozens of countries. Millions of unique IPs for your business. Check out our locations.

Choose proxy package

Shared pools, shared devices, private devices. These are all great options. Find more on pricing page.

Make a payment

Most proxies will be ready within minutes automatically. Others will be delivered within 24 hours.
How litport is different?
Litport provide private solutions since 2008, and offer public services since 2019. We are here to change the game.

Rotating proxies
Our rotating proxy network let you get a new IP without any effort, thanks to our advanced proxy rotation. You can get IP from the same location or you can switch to another city, state or even country. All based on your rotation settings.

Custom software
Our website and infrastructure are managed by completely custom software made from the scratch. Designed and engineered by top notch professionals around the world specifically for litport and you.

Fast IP rotation
On most of our plans and proxies your IP will rotate instantly. In some cases it may take up to 20-30 seconds.
Wanna try best proxy solution? It is fast and easy.