Top quality Europe mobile proxies
Use residential mobile proxies from any of 40 countries in Europe. There are 744m people and 27m unique IPs.
Choose your proxy by country, city and mobile carrier. Consider countries with more population and ASNs, that will give you more IP addresses and higher level of privacy and anonymity.
Use sticky IP sessions or rotating proxies changing IP from 2 minutes to 12 hours or manually by API.
Work with any software and any website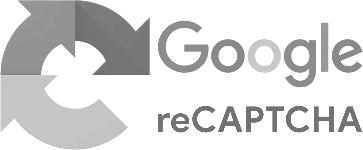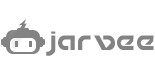 We guarantee work with any software that support HTTP proxies. In case of any issues our support will always help you to set it up.

372,687 unique IPs were used by our clients within past 24 hours

45% faster than the mobile residential proxy market average

4,500 happy customers from all over the world
Biggest ASNs in Europe
AS31615
T-mobile Netherlands bv.
999,424 IPs
AS31713
Gateway Communications
982,784 IPs
AS8426
Claranet Limited
975,360 IPs
AS3329
VODAFONE-PANAFON HELLENIC TELECOMMUNICATIONS COMPANY SA
941,312 IPs
AS210278
Sky Italia srl
918,528 IPs
AS34769
Orange Communications Luxembourg S.A
897,792 IPs
AS47377
Orange Belgium SA
897,792 IPs
AS34164
Akamai International B.V.
896,000 IPs
AS8968
BT Italia S.p.A.
890,624 IPs
AS6730
Sunrise Communications AG
877,056 IPs
AS8764
Telia Lietuva, AB
873,728 IPs
AS2852
CESNET z.s.p.o.
848,896 IPs
AS5400
British Telecommunications PLC
827,392 IPs
AS25229
Kyivski Telekomunikatsiyni Merezhi LLC
803,840 IPs
AS15480
Vodafone Libertel N.V
801,280 IPs
AS5603
Telekom Slovenije, d.d.
784,896 IPs
AS5413
Daisy Communications Ltd
747,776 IPs
AS1741
CSC - Tieteen tietotekniikan keskus Oy
746,240 IPs
AS25255
Hutchison Drei Austria GmbH
729,600 IPs
AS3246
Tele2 Sverige AB
722,688 IPs
AS5430
freenet Datenkommunikations GmbH
722,432 IPs
AS6866
Cyprus Telecommunications Authority
721,920 IPs
AS8400
TELEKOM SRBIJA a.d.
712,704 IPs
AS41164
Telia Norge AS
700,416 IPs
AS8866
Bulgarian Telecommunications Company Plc.
693,504 IPs
Is it the best proxy provider?
Litport provide private solutions since 2008, and offer public services since 2019. We are here to change the game.

Solid foundation
Proxy servers are the foundation to many business processes. We provide the top quality, so you can build safely and fast to succeed in your goals.

Flexible pricing policy
In most of our locations we provide flexible packages that allow you to get best price and features ratio.

Servers distribution
Our servers are located in different countries to provide you minimum ping to your proxy and get you maximum 4G/LTE speed.

Proxy pool growth
We constantly work on expanding our proxy pool to give you the best possible geo coverage with fast speed and low latency.

Automated setup
For most of our proxies setup process work automatically, you get your proxy within minutes after the payment.

Fast and reliable
Run your requests at blazing 4G/LTE speeds as high as 50 Mbps.