Residential mobile proxy servers in Austria
There are
9m people
live in Austria. They use 694
ASNs
with around 7m unique IPs.
Get your proxy from litport and you will be able to get many of these residential IPs. It works best for SEO monitoring and any other business that require the highest level of privacy and security.
You can choose among multiple cities and mobile carriers. No CAPTCHAs, blocks and verifications.

560,812 unique IPs
were used by our clients within past 24 hours

459 GB
of data processed within past 24 hours

4,600
happy customers from all over the world
Biggest cities in Austria
Linz
Upper Austria
349,161 population
Klagenfurt
Carinthia
90,610 population
Wiener Neustadt
Lower Austria
82,762 population
Bregenz
Vorarlberg
26,928 population
Eisenstadt
Burgenland
13,165 population
Work with any software and any website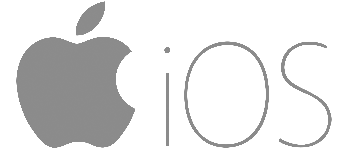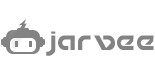 We guarantee work with any software that support HTTP proxies. In case of any issues our support will always help you to set it up.
Biggest ASNs in Austria
AS25255
Hutchison Drei Austria GmbH
729,600 IPs
AS1901
A1 Telekom Austria AG
573,440 IPs
AS8437
Hutchison Drei Austria GmbH
534,528 IPs
AS8445
SALZBURG AG fur Energie, Verkehr und Telekommunikation
216,576 IPs
AS8412
T-Mobile Austria GmbH
206,848 IPs
AS8339
kabelplus GmbH
193,792 IPs
AS12605
LIWEST Kabelmedien GmbH
156,672 IPs
AS679
Technische Universitat Wien
132,096 IPs
AS8387
T-Systems Austria GesmbH
113,408 IPs
AS5403
APA-IT Informations Technologie G.m.b.H
87,552 IPs
AS1764
Next Layer Telekommunikationsdienstleistungs- und Beratungs GmbH
85,504 IPs
AS8245
Video-Broadcast GmbH
75,008 IPs
AS12793
A1 Telekom Austria AG
73,984 IPs
AS199524
G-Core Labs S.A.
73,216 IPs
AS42473
ANEXIA Internetdienstleistungs GmbH
71,936 IPs
AS35369
LINZ STROM GAS WAERME GmbH fuer Energiedienstleistungen und Telekommunikation
70,144 IPs
AS6720
Magistrat der Stadt Wien, Magistratsabteilung 01
69,632 IPs
AS1205
University Linz
67,584 IPs
AS5385
Russmedia IT GmbH
66,560 IPs
AS31382
Kapsch BusinessCom AG
66,560 IPs
AS21079
Oesterreichische Kontrollbank Aktiengesellschaft
65,792 IPs
AS1110
University of Innsbruck
65,536 IPs
AS1776
WU (Wirtschaftsuniversitaet Wien) - Vienna University of Economics and Business
65,536 IPs
AS15733
Zumtobel Group AG
65,536 IPs
AS199083
Mediaprint Zeitungs- und Zeitschrifftenverlag Ges.m.b.H. & Co KG
65,536 IPs
AS1117
Universitaet fur Bodenkultur, Wien
65,536 IPs
AS42114
Rettig Austria GmbH.
65,536 IPs
AS1114
Universitaet Graz
65,536 IPs
Start using litport today
How to get your residential proxy with us?
Select country

Proxy solutions in dozens of countries. Millions of unique IPs for your business. Check out our locations.

Choose proxy package

Shared pools, shared devices, private devices. These are all great options. Find more on pricing page.

Make a payment

Most proxies will be ready within minutes automatically. Others will be delivered within 24 hours.
How litport is different?
Litport is designed and managed to provide you highest data quality and guaranteed anonymity.

Servers distribution
Our servers are located in different countries to provide you minimum ping to your proxy and get you maximum 4G/LTE speed.

Competitive pricing
We offer not only best prices among our competitors, but most flexible and advanced plans. Private devices, shared devices and shared pools.

Satisfaction guarantee
Order any package, give it a test. If it doesn't work for you, we will make 100% refund.
See our ToS for details.

Solid foundation
Proxy servers are the foundation to many business processes. We provide the top quality, so you can build safely and fast to succeed in your goals.

Custom software
Our website and infrastructure are managed by completely custom software made from the scratch. Designed and engineered by top notch professionals around the world specifically for litport and you.

Proxy pool growth
We constantly work on expanding our proxy pool to give you the best possible geo coverage with fast speed and low latency.