Residential mobile proxy servers in France
There are
67m people
live in France. They use 1,957
ASNs
with around 13m unique IPs.
Get your proxy from litport and you will be able to get many of these residential IPs. It works best for market research and any other business that require the highest level of privacy and security.
You can choose among multiple cities and mobile carriers. Change IP via API on demand.

131,655 unique IPs
were used by our clients within past 24 hours

4,700
happy customers from all over the world

32% better
than the mobile residential proxy market average
Biggest cities in France
Paris
Île-de-France
9,904,000 population
Lyon
Auvergne-Rhône-Alpes
1,423,000 population
Marseille
Provence-Alpes-Côte d'Azur
1,400,000 population
Lille
Hauts-de-France
1,044,000 population
Nice
Provence-Alpes-Côte d'Azur
927,000 population
Bordeaux
Nouvelle-Aquitaine
803,000 population
Rouen
Normandy
532,559 population
Strasbourg
Grand Est
439,972 population
Nantes
Pays de la Loire
438,537 population
Metz
Auvergne-Rhône-Alpes
409,186 population
Grenoble
Auvergne-Rhône-Alpes
388,574 population
Toulon
Provence-Alpes-Côte d'Azur
357,693 population
Montpellier
Occitania
327,254 population
Nancy
Grand Est
268,976 population
Saint-Étienne
Auvergne-Rhône-Alpes
265,684 population
Melun
Île-de-France
249,432 population
Le Havre
Normandy
242,124 population
Tours
Centre-Val de Loire
236,096 population
Clermont-Ferrand
Auvergne-Rhône-Alpes
233,050 population
Orléans
Centre-Val de Loire
217,301 population
Mulhouse
Grand Est
215,454 population
Rennes
Brittany
209,375 population
Reims
Grand Est
196,565 population
Caen
Normandy
190,099 population
Angers
Pays de la Loire
188,380 population
Dijon
Bourgogne-Franche-Comté
169,946 population
Nîmes
Occitania
169,547 population
Limoges
Nouvelle-Aquitaine
152,199 population
Aix-en-Provence
Provence-Alpes-Côte d'Azur
146,821 population
Perpignan
Occitania
146,620 population
Biarritz
Nouvelle-Aquitaine
145,348 population
Work with any software and any website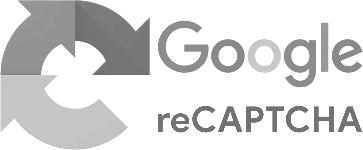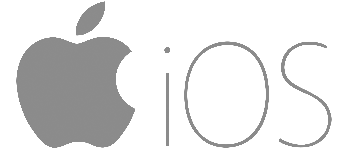 We guarantee work with any software that support HTTP proxies. In case of any issues our support will always help you to set it up.
Biggest ASNs in France
AS9159
Credit Agricole S.A.
262,656 IPs
AS21351
Canal + Telecom SAS
206,080 IPs
AS49902
SOCIETE REUNIONNAISE DU RADIOTELEPHONE SCS
184,320 IPs
AS41272
MOSELLE TELECOM
147,456 IPs
AS52075
Wifirst S.A.S.
132,352 IPs
AS25540
Alphalink SASU
122,624 IPs
AS20776
Outremer Telecom
115,712 IPs
AS30781
Jaguar Network SAS
90,368 IPs
AS20900
SAEM Intermediasud
80,640 IPs
AS35393
CTS Computers and Telecommunications Systems SAS
76,032 IPs
Start using litport today
How to get your residential proxy with us?
Select country

Proxy solutions in dozens of countries. Millions of unique IPs for your business. Check out our locations.

Choose proxy package

Shared pools, shared devices, private devices. These are all great options. Find more on pricing page.

Make a payment

Most proxies will be ready within minutes automatically. Others will be delivered within 24 hours.
Why litport?
Litport provide private solutions since 2008, and offer public services since 2019. We are here to change the game.

Solid foundation
Proxy servers are the foundation to many business processes. We provide the top quality, so you can build safely and fast to succeed in your goals.

Custom software
Our website and infrastructure are managed by completely custom software made from the scratch. Designed and engineered by top notch professionals around the world specifically for litport and you.

100% ethical and legal
No virus-infected computers, hacked phones and IoT. Our services are based on official contracts with mobile carriers around the world.

Shared or private
Our plans will satisfy any needs. Private devices, shared devices and shared pools. Save money and get the best performance.

Private devices
All of our proxies are completely private and are not public proxies in any form.

Anonymous Proxies
All proxies in our system are anonymous. We don't use any extra headers keeping private your original IP and location.