Mobile proxy servers in Paris, Île-de-France
There are 7m Internet users in Paris. Become one of them with our top quality proxy servers.
Leverage our sophisticated technology to get as many residential IPs as possible. Real engineers in support team.
We use only real sim-card and enterprise grade hardware to get top 4G/LTE speeds. Change IP via API on demand.

5,100
happy customers from all over the world

63,192 unique IPs
were used by our clients within past 24 hours

45% faster
than the mobile residential proxy market average
Other big cities in France
Villeneuve
Provence-Alpes-Côte d'Azur
Villecroze
Provence-Alpes-Côte d'Azur
Vernègues
Provence-Alpes-Côte d'Azur
Volonne
Provence-Alpes-Côte d'Azur
Tende
Provence-Alpes-Côte d'Azur
Violès
Provence-Alpes-Côte d'Azur
Vacqueyras
Provence-Alpes-Côte d'Azur
Valbonne
Provence-Alpes-Côte d'Azur
Tourrette-Levens
Provence-Alpes-Côte d'Azur
Venelles
Provence-Alpes-Côte d'Azur
Lille
Hauts-de-France
1,044,000 population
Nice
Provence-Alpes-Côte d'Azur
927,000 population
Strasbourg
Grand Est
439,972 population
Nantes
Pays de la Loire
438,537 population
Grenoble
Auvergne-Rhône-Alpes
388,574 population
Montpellier
Occitania
327,254 population
Nancy
Grand Est
268,976 population
Rennes
Brittany
209,375 population
Dijon
Bourgogne-Franche-Comté
169,946 population
Nîmes
Occitania
169,547 population
Limoges
Nouvelle-Aquitaine
152,199 population
Biarritz
Nouvelle-Aquitaine
145,348 population
Amiens
Hauts-de-France
143,086 population
Besançon
Bourgogne-Franche-Comté
128,426 population
Calais
Hauts-de-France
92,201 population
Poitiers
Nouvelle-Aquitaine
85,960 population
Versailles
Île-de-France
85,416 population
Troyes
Grand Est
61,703 population
Agen
Nouvelle-Aquitaine
58,223 population
Tarbes
Occitania
54,854 population
Nevers
Bourgogne-Franche-Comté
45,929 population
Work with any software and any website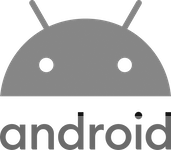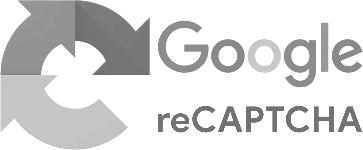 We guarantee work with any software that support HTTP proxies. In case of any issues our support will always help you to set it up.
Biggest ASNs in France
AS9159
Credit Agricole S.A.
262,656 IPs
AS21351
Canal + Telecom SAS
206,080 IPs
AS49902
SOCIETE REUNIONNAISE DU RADIOTELEPHONE SCS
184,320 IPs
AS41272
MOSELLE TELECOM
147,456 IPs
AS52075
Wifirst S.A.S.
132,352 IPs
AS30781
Jaguar Network SAS
90,368 IPs
AS25215
BNP PARIBAS S.A.
73,728 IPs
AS8255
Euro-Information-Europeenne de Traitement de l'Information SAS
68,864 IPs
AS8218
Zayo France SAS
55,552 IPs
AS39771
Renault Trucks SAS
25,600 IPs
AS1301
Electricite de France Service National
25,344 IPs
AS43763
Haut-Rhin Telecom
24,576 IPs
AS12696
GIE AXA Technology Services France
23,808 IPs
AS16211
Stella Telecom SAS
19,456 IPs
Why litport?
Litport is designed and managed to provide you highest data quality and guaranteed anonymity.

Shared or private
Our plans will satisfy any needs. Private devices, shared devices and shared pools. Save money and get the best performance.

Sticky IP address
Sticky session is important for testing and many other purposes, we know it. Our rotation settings provide maximum flexibility to get new IP only when you need it.

Top tier hardware
Our infrastructure is based on enterprise-level hardware to provide maximum security, sustainability and uptime.
Wanna try best proxy solution? It is fast and easy.