Mobile proxy servers in Bordeaux, Nouvelle-Aquitaine
There are 562k Internet users in Bordeaux. Become one of them with our top quality proxy servers.
Leverage our sophisticated technology to get as many residential IPs as possible. Change IP via API on demand.
We use only real sim-card and enterprise grade hardware to get top 4G/LTE speeds. Real engineers in support team.

32% better
than the mobile residential proxy market average

837,191 unique IPs
were used by our clients within past 24 hours

522 GB
of data processed within past 24 hours
Other big cities in France
Thiers
Provence-Alpes-Côte d'Azur
Tourrette-Levens
Provence-Alpes-Côte d'Azur
Vaison-la-Romaine
Provence-Alpes-Côte d'Azur
Villefranche-sur-Mer
Provence-Alpes-Côte d'Azur
Tanneron
Provence-Alpes-Côte d'Azur
Velaux
Provence-Alpes-Côte d'Azur
Théoule-sur-Mer
Provence-Alpes-Côte d'Azur
Vallauris
Provence-Alpes-Côte d'Azur
Villelaure
Provence-Alpes-Côte d'Azur
Tourves
Provence-Alpes-Côte d'Azur
Volx
Provence-Alpes-Côte d'Azur
Vacqueyras
Provence-Alpes-Côte d'Azur
Lyon
Auvergne-Rhône-Alpes
1,423,000 population
Lille
Hauts-de-France
1,044,000 population
Nancy
Grand Est
268,976 population
Le Havre
Normandy
242,124 population
Mulhouse
Grand Est
215,454 population
Reims
Grand Est
196,565 population
Angers
Pays de la Loire
188,380 population
Limoges
Nouvelle-Aquitaine
152,199 population
Perpignan
Occitania
146,620 population
Besançon
Bourgogne-Franche-Comté
128,426 population
Calais
Hauts-de-France
92,201 population
Versailles
Île-de-France
85,416 population
Lorient
Brittany
84,952 population
La Rochelle
Nouvelle-Aquitaine
76,997 population
Bourges
Centre-Val de Loire
72,340 population
Troyes
Grand Est
61,703 population
Saint-Brieuc
Brittany
53,223 population
Dieppe
Normandy
42,461 population
Work with any software and any website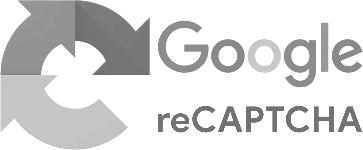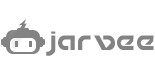 We guarantee work with any software that support HTTP proxies. In case of any issues our support will always help you to set it up.
Biggest ASNs in France
AS25540
Alphalink SASU
122,624 IPs
AS30781
Jaguar Network SAS
90,368 IPs
AS35393
CTS Computers and Telecommunications Systems SAS
76,032 IPs
AS34006
SPIE Cloud Services SAS
74,752 IPs
AS29110
Institut Pasteur
65,536 IPs
AS29075
IELO-LIAZO SERVICES SAS
43,264 IPs
AS8487
Phibee Telecom SAS
28,416 IPs
AS202818
Centurylink Communications UK Limited
25,856 IPs
AS1301
Electricite de France Service National
25,344 IPs
AS49594
Altitude Infrastructure Exploitation SAS
22,272 IPs
AS16211
Stella Telecom SAS
19,456 IPs
AS198875
Assistance Publique-Hopitaux de Paris
19,456 IPs
Why litport?
Litport provide private solutions since 2008, and offer public services since 2019. We are here to change the game.

Proxy pool growth
We constantly work on expanding our proxy pool to give you the best possible geo coverage with fast speed and low latency.

Private devices
All of our proxies are completely private and are not public proxies in any form.

Shared or private
Our plans will satisfy any needs. Private devices, shared devices and shared pools. Save money and get the best performance.
Wanna try best proxy solution? It is fast and easy.