Mobile proxy servers in Bordeaux, Nouvelle-Aquitaine
There are 562k Internet users in Bordeaux. Become one of them with our top quality proxy servers.
Leverage our sophisticated technology to get as many residential IPs as possible. Satisfaction guarantee, 100% moneyback.
We use only real sim-card and enterprise grade hardware to get top 4G/LTE speeds. Change IP via API on demand.

32% better
than the mobile residential proxy market average

4,700
happy customers from all over the world

99.9% uptime
allows you to focus on your business goals
Other big cities in France
Vence
Provence-Alpes-Côte d'Azur
Vaison-la-Romaine
Provence-Alpes-Côte d'Azur
Venelles
Provence-Alpes-Côte d'Azur
Veynes
Provence-Alpes-Côte d'Azur
Villelaure
Provence-Alpes-Côte d'Azur
Volx
Provence-Alpes-Côte d'Azur
Valensole
Provence-Alpes-Côte d'Azur
Villecroze
Provence-Alpes-Côte d'Azur
Vedène
Provence-Alpes-Côte d'Azur
Valréas
Provence-Alpes-Côte d'Azur
Tourves
Provence-Alpes-Côte d'Azur
Ventabren
Provence-Alpes-Côte d'Azur
Lille
Hauts-de-France
1,044,000 population
Nantes
Pays de la Loire
438,537 population
Grenoble
Auvergne-Rhône-Alpes
388,574 population
Montpellier
Occitania
327,254 population
Le Havre
Normandy
242,124 population
Orléans
Centre-Val de Loire
217,301 population
Reims
Grand Est
196,565 population
Caen
Normandy
190,099 population
Perpignan
Occitania
146,620 population
Besançon
Bourgogne-Franche-Comté
128,426 population
Poitiers
Nouvelle-Aquitaine
85,960 population
Béziers
Occitania
81,438 population
La Rochelle
Nouvelle-Aquitaine
76,997 population
Bourges
Centre-Val de Loire
72,340 population
Arras
Hauts-de-France
64,165 population
Agen
Nouvelle-Aquitaine
58,223 population
Saint-Brieuc
Brittany
53,223 population
Vichy
Auvergne-Rhône-Alpes
43,158 population
Work with any software and any website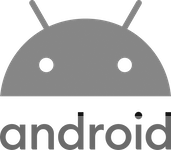 We guarantee work with any software that support HTTP proxies. In case of any issues our support will always help you to set it up.
Biggest ASNs in France
AS21351
Canal + Telecom SAS
206,080 IPs
AS41272
MOSELLE TELECOM
147,456 IPs
AS34006
SPIE Cloud Services SAS
74,752 IPs
AS42811
Herault Telecom
66,560 IPs
AS29110
Institut Pasteur
65,536 IPs
AS47206
Rennes Metropole Telecom Participation
49,152 IPs
AS60032
Coriolis Telecom SAS
41,984 IPs
AS49112
ARMOR CONNECTIC SAS
29,696 IPs
AS39771
Renault Trucks SAS
25,600 IPs
AS43763
Haut-Rhin Telecom
24,576 IPs
AS16211
Stella Telecom SAS
19,456 IPs
Why litport?
Litport provide private solutions since 2008, and offer public services since 2019. We are here to change the game.

IP rotation
Change IP address every X minutes for maximum anonymity and geographic coverage.

Fast and reliable
Run your requests at blazing 4G/LTE speeds as high as 50 Mbps.

Flexible pricing policy
In most of our locations we provide flexible packages that allow you to get best price and features ratio.
Wanna try best proxy solution? It is fast and easy.