Residential mobile proxy servers in Russia
There are
147m people
live in Russia. They use 2,500
ASNs
with around 31m unique IPs.
Get your proxy from litport and you will be able to get many of these residential IPs. It works best for bots and automation and any other business that require the highest level of privacy and security.
You can choose among multiple cities and mobile carriers. Satisfaction guarantee, 100% moneyback.

99.9% uptime
allows you to focus on your business goals

32% better
than the mobile residential proxy market average

504,923 unique IPs
were used by our clients within past 24 hours
Work with any software and any website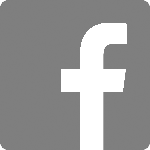 We guarantee work with any software that support HTTP proxies. In case of any issues our support will always help you to set it up.
Biggest ASNs in Russia
AS42610
PJSC Rostelecom
523,264 IPs
AS31200
Novotelecom Ltd
504,832 IPs
AS25513
PJSC Moscow city telephone network
465,664 IPs
AS20485
Joint Stock Company TransTeleCom
353,792 IPs
AS39927
E-Light-Telecom Ltd.
352,768 IPs
AS28840
OJSC OAO TATTELECOM
336,896 IPs
AS8369
Intersvyaz-2 JSC
326,656 IPs
AS28812
PJSC Bashinformsvyaz
319,488 IPs
AS12332
PJSC Rostelecom
303,104 IPs
AS49505
OOO Network of data-centers Selectel
275,200 IPs
AS3267
The federal state autonomous educational establishment of additional professional education Center of Realization of State Educational Policy and Informational Technologies
272,640 IPs
AS2854
LLC Orange Business Services
265,216 IPs
AS8615
Central Telegraph Public Joint-stock Company
262,144 IPs
AS41733
Perspectiva Ltd.
262,144 IPs
AS25515
PJSC Rostelecom
234,496 IPs
AS15774
Joint Stock Company TransTeleCom
232,704 IPs
AS21127
JSC Zap-Sib TransTeleCom, Novosibirsk
232,448 IPs
AS12683
PJSC Rostelecom
198,656 IPs
AS25490
PJSC Rostelecom
188,928 IPs
AS12695
LLC Digital Network
180,992 IPs
AS12668
LLC KomTehCentr
152,576 IPs
AS12768
JSC ER-Telecom Holding
152,064 IPs
AS35154
PJSC Rostelecom
147,456 IPs
AS31514
OOO Trivon Networks
139,520 IPs
Start using litport today
How to get your residential proxy with us?
Select country

Proxy solutions in dozens of countries. Millions of unique IPs for your business. Check out our locations.

Choose proxy package

Shared pools, shared devices, private devices. These are all great options. Find more on pricing page.

Make a payment

Most proxies will be ready within minutes automatically. Others will be delivered within 24 hours.
How litport is different?
Litport is designed and managed to provide you highest data quality and guaranteed anonymity.

Sharing know-how
You do web scraping, ad verification, SEO monitoring? We do that for many years on enterprise level. We know how to solve issues and how top quality proxy should work.

Shared or private
Our plans will satisfy any needs. Private devices, shared devices and shared pools. Save money and get the best performance.

No blocks, no CAPTCHAs
Run your accounts and requests smoothly and forget about blocks, EV/PVs and CAPTCHAs.

Fast IP rotation
On most of our plans and proxies your IP will rotate instantly. In some cases it may take up to 20-30 seconds.

Top tier hardware
Our infrastructure is based on enterprise-level hardware to provide maximum security, sustainability and uptime.

Authentication by user/pass or by IP
Easily authenticate using username and password, or whitelist your IP as an alternative.