Residential mobile proxy servers in Ireland
There are
6m people
live in Ireland. They use 259
ASNs
with around 2m unique IPs.
Get your proxy from litport and you will be able to get many of these residential IPs. It works best for collecting stock market data and any other business that require the highest level of privacy and security.
You can choose among multiple cities and mobile carriers. Change IP via API on demand.

45% faster
than the mobile residential proxy market average

99.9% uptime
allows you to focus on your business goals

4,500
happy customers from all over the world
Biggest cities in Ireland
Dublin
Leinster
1,059,000 population
Cork
Munster
188,907 population
Drogheda
Leinster
36,533 population
Kilkenny
Leinster
21,589 population
Sligo
Connacht
20,228 population
Work with any software and any website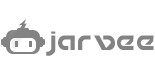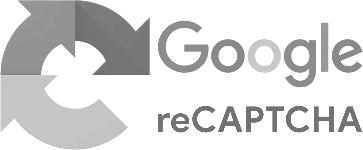 We guarantee work with any software that support HTTP proxies. In case of any issues our support will always help you to set it up.
Biggest ASNs in Ireland
AS15502
Vodafone Ireland Limited
467,968 IPs
AS25441
Imagine Communications Group Limited
419,840 IPs
AS13280
Three Ireland (Hutchison) limited
163,840 IPs
AS8918
Coolwave Communications Limited
155,648 IPs
AS34245
Magnet Networks Limited
122,880 IPs
AS2850
University College Dublin
65,536 IPs
AS35226
Ripple Communications Ltd
40,960 IPs
AS15612
ServeCentric Ltd.
32,768 IPs
AS39122
Blacknight Internet Solutions Limited
27,392 IPs
AS34912
Vodafone Ireland Limited
25,856 IPs
AS15751
Meteor Mobile Communications Limited
24,832 IPs
AS16171
Fulnett Limited
23,808 IPs
AS29650
Sungard Availability Services (Ireland) Ltd.
23,808 IPs
AS43515
Google Ireland Limited
21,760 IPs
AS15806
Irish Government
20,480 IPs
AS207044
Enet Telecommunications Networks Limited
18,432 IPs
AS47720
CORK INTERNET EXCHANGE LIMITED
15,872 IPs
AS199256
Leeson Telecom Holdings Ltd
13,824 IPs
AS44212
Adelphi Net1 Ltd
13,312 IPs
AS42090
Rapid Broadband Ltd
12,288 IPs
AS29644
AIRSPEED COMMUNICATIONS UNLIMITED COMPANY
11,520 IPs
AS43406
Lighthouse Networks Limited
11,520 IPs
AS30900
Sternforth Ltd.
11,264 IPs
AS39093
Western Broadband Networks Limited
11,264 IPs
AS44786
Adobe Systems Software Ireland Ltd
11,008 IPs
AS47680
EOBO Ltd T/A BBnet
10,240 IPs
AS48142
Permanet Limited
9,216 IPs
AS43006
Digital Realty (UK) Limited
8,704 IPs
Start using litport today
How to get your residential proxy with us?
Select country

Proxy solutions in dozens of countries. Millions of unique IPs for your business. Check out our locations.

Choose proxy package

Shared pools, shared devices, private devices. These are all great options. Find more on pricing page.

Make a payment

Most proxies will be ready within minutes automatically. Others will be delivered within 24 hours.
How litport is different?
Litport provide private solutions since 2008, and offer public services since 2019. We are here to change the game.

Flexible pricing policy
In most of our locations we provide flexible packages that allow you to get best price and features ratio.

Multiple ISPs
Most of our locations offer you multiple carriers to get maximum amount of unique mobile IPs in the area.

Scalable solutions
We serve companies at any sizes. From small startups to test an idea to enterprises to serve millions of requests.

Rotating proxies
Our rotating proxy network let you get a new IP without any effort, thanks to our advanced proxy rotation. You can get IP from the same location or you can switch to another city, state or even country. All based on your rotation settings.

Authentication by user/pass or by IP
Easily authenticate using username and password, or whitelist your IP as an alternative.

Our own infrastructure
We own our devices and have a dedicated team to manage it 24/7/365. This way we can guarantee the best quality on the market.