Mobile proxy servers in Verona, Veneto
There are 243k Internet users in Verona. Become one of them with our top quality proxy servers.
Leverage our sophisticated technology to get as many residential IPs as possible. Change IP via API on demand.
We use only real sim-card and enterprise grade hardware to get top 4G/LTE speeds. Satisfaction guarantee, 100% moneyback.

45% faster
than the mobile residential proxy market average

5,400
happy customers from all over the world

666 GB
of data processed within past 24 hours
Other big cities in Italy
Work with any software and any website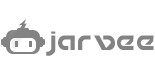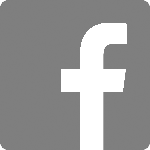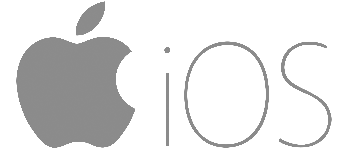 We guarantee work with any software that support HTTP proxies. In case of any issues our support will always help you to set it up.
Biggest ASNs in Italy
AS210278
Sky Italia srl
918,528 IPs
AS3302
IRIDEOS S.P.A.
319,488 IPs
AS29286
SKYLOGIC S.P.A.
225,536 IPs
AS24771
Fiat Information Technology, Excellence and Methods S.p.A.
197,120 IPs
AS5396
IRIDEOS S.P.A.
118,272 IPs
AS21176
Engineering D.HUB S.p.A.
84,992 IPs
AS28929
ASDASD srl a socio unico
71,424 IPs
AS42165
European Commission - Directorate General - Joint Research Centre
65,536 IPs
AS61315
SED Multitel s.r.l.
49,152 IPs
AS5382
PLANET SERVICE SRL
32,768 IPs
AS203489
Cloudfire s.r.l.
32,000 IPs
AS12445
A2A Smart City S.P.A
26,624 IPs
AS25002
A2A Smart City S.P.A
24,064 IPs
AS49367
Seflow S.N.C. Di Marco Brame' & C.
23,808 IPs
AS8816
Metrolink S.R.L.
22,784 IPs
AS48544
Tecnotel Servizi Tecnologici srl
22,272 IPs
AS29050
Terrecablate Reti e Servizi S.R.L.
21,504 IPs
AS44831
Insiel- Informatica per il sistema degli enti locali S.p.A
16,384 IPs
AS8234
RAI RadioTelevisione Italiana
16,384 IPs
AS201333
Naquadria S.R.L.
13,824 IPs
Why litport?
Litport provide private solutions since 2008, and offer public services since 2019. We are here to change the game.
—
Private devices
All of our proxies are completely private and are not public proxies in any form.
—
Anonymous Proxies
All proxies in our system are anonymous. We don't use any extra headers keeping private your original IP and location.
—
Shared or private
Our plans will satisfy any needs. Private devices, shared devices and shared pools. Save money and get the best performance.
—
Backconnect Proxies
Our residential backconnect proxies manage IP rotation, you don't need to change any settings. Get new IP address every X minutes, or change it manually via API.
—
Custom software
Our website and infrastructure are managed by completely custom software made from the scratch. Designed and engineered by top notch professionals around the world specifically for litport and you.
—
Satisfaction guarantee
Order any package, give it a test. If it doesn't work for you, we will make 100% refund.
See our ToS for details.