Mobile proxy servers in Verona, Veneto
There are 243k Internet users in Verona. Become one of them with our top quality proxy servers.
Leverage our sophisticated technology to get as many residential IPs as possible. Real engineers in support team.
We use only real sim-card and enterprise grade hardware to get top 4G/LTE speeds. No contracts, no commitments.

4,700
happy customers from all over the world

476 GB
of data processed within past 24 hours

121,484 unique IPs
were used by our clients within past 24 hours
Other big cities in Italy
Work with any software and any website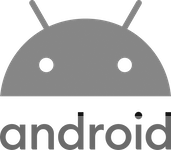 We guarantee work with any software that support HTTP proxies. In case of any issues our support will always help you to set it up.
Biggest ASNs in Italy
AS210278
Sky Italia srl
918,528 IPs
AS8968
BT Italia S.p.A.
890,624 IPs
AS12663
Vodafone Italia S.p.A.
577,536 IPs
AS3302
IRIDEOS S.P.A.
319,488 IPs
AS29286
SKYLOGIC S.P.A.
225,536 IPs
AS24771
Fiat Information Technology, Excellence and Methods S.p.A.
197,120 IPs
AS16161
UBI SISTEMI E SERVIZI S.c.p.A.
65,792 IPs
AS21056
Welcome Italia S.p.A
64,000 IPs
AS31638
Lepida S.c.p.A.
45,312 IPs
AS39636
IREN ENERGIA S.P.A
41,984 IPs
AS5382
PLANET SERVICE SRL
32,768 IPs
AS8660
Italiaonline S.p.A.
28,672 IPs
AS9137
Uno Communications SpA
24,576 IPs
AS25002
A2A Smart City S.P.A
24,064 IPs
AS8816
Metrolink S.R.L.
22,784 IPs
AS48544
Tecnotel Servizi Tecnologici srl
22,272 IPs
AS3275
CINECA CONSORZIO INTERUNIVERSITARIO
16,384 IPs
AS44831
Insiel- Informatica per il sistema degli enti locali S.p.A
16,384 IPs
Why litport?
Litport is designed and managed to provide you highest data quality and guaranteed anonymity.

Automated setup
For most of our proxies setup process work automatically, you get your proxy within minutes after the payment.

Solid foundation
Proxy servers are the foundation to many business processes. We provide the top quality, so you can build safely and fast to succeed in your goals.

Top tier hardware
Our infrastructure is based on enterprise-level hardware to provide maximum security, sustainability and uptime.

Proxy pool growth
We constantly work on expanding our proxy pool to give you the best possible geo coverage with fast speed and low latency.

Fast IP rotation
On most of our plans and proxies your IP will rotate instantly. In some cases it may take up to 20-30 seconds.

Our own infrastructure
We own our devices and have a dedicated team to manage it 24/7/365. This way we can guarantee the best quality on the market.