Mobile proxy servers in Florence, Tuscany
There are 1m Internet users in Florence. Become one of them with our top quality proxy servers.
Leverage our sophisticated technology to get as many residential IPs as possible. Only legal devices.
We use only real sim-card and enterprise grade hardware to get top 4G/LTE speeds. Change IP via API on demand.

5,100
happy customers from all over the world

45% faster
than the mobile residential proxy market average

99.9% uptime
allows you to focus on your business goals
Other big cities in Italy
Work with any software and any website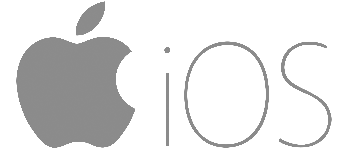 We guarantee work with any software that support HTTP proxies. In case of any issues our support will always help you to set it up.
Biggest ASNs in Italy
AS210278
Sky Italia srl
918,528 IPs
AS3302
IRIDEOS S.P.A.
319,488 IPs
AS15589
CLOUDITALIA TELECOMUNICAZIONI S.P.A.
289,280 IPs
AS3313
BT Italia S.p.A.
178,944 IPs
AS5396
IRIDEOS S.P.A.
118,272 IPs
AS21176
Engineering D.HUB S.p.A.
84,992 IPs
AS20811
Brennercom S.p.A.
68,608 IPs
AS48135
Leonardo S.p.A.
67,584 IPs
AS42165
European Commission - Directorate General - Joint Research Centre
65,536 IPs
AS20981
InnovaPuglia SpA
65,536 IPs
AS39636
IREN ENERGIA S.P.A
41,984 IPs
AS28716
Reti Telematiche Italiane S.p.A. (Retelit S.p.A.)
40,192 IPs
AS51580
TIME-NET S.R.L.
26,880 IPs
AS49367
Seflow S.N.C. Di Marco Brame' & C.
23,808 IPs
AS29050
Terrecablate Reti e Servizi S.R.L.
21,504 IPs
AS15691
Leonet4cloud srl
18,176 IPs
AS48500
Irpinia Net-Com SRL
17,920 IPs
AS44513
Optima Italia S.p.A.
17,408 IPs
AS8234
RAI RadioTelevisione Italiana
16,384 IPs
AS29438
Momax Network S.r.l.
16,384 IPs
AS200043
CESENA NET S.R.L.
15,360 IPs
AS201333
Naquadria S.R.L.
13,824 IPs
Why litport?
Litport provide private solutions since 2008, and offer public services since 2019. We are here to change the game.

Our own infrastructure
We own our devices and have a dedicated team to manage it 24/7/365. This way we can guarantee the best quality on the market.

Backconnect Proxies
Our residential backconnect proxies manage IP rotation, you don't need to change any settings. Get new IP address every X minutes, or change it manually via API.

Private devices
All of our proxies are completely private and are not public proxies in any form.
Wanna try best proxy solution? It is fast and easy.