Mobile proxy servers in Chiclayo, Lambayeque
There are 418k Internet users in Chiclayo. Become one of them with our top quality proxy servers.
Leverage our sophisticated technology to get as many residential IPs as possible. No CAPTCHAs, blocks and verifications.
We use only real sim-card and enterprise grade hardware to get top 4G/LTE speeds. Competitive and flexible pricing.

4,600
happy customers from all over the world

32% better
than the mobile residential proxy market average

99.9% uptime
allows you to focus on your business goals
Work with any software and any website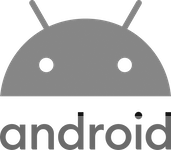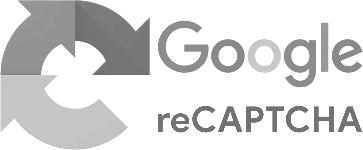 We guarantee work with any software that support HTTP proxies. In case of any issues our support will always help you to set it up.
Biggest ASNs in Peru
AS21575
ENTEL PERU S.A.
524,800 IPs
AS27843
OPTICAL TECHNOLOGIES S.A.C.
78,336 IPs
AS262210
VIETTEL PERÚ S.A.C.
66,560 IPs
AS262253
ECONOCABLE MEDIA SAC
15,616 IPs
AS263185
MEDIA COMMERCE PERÚ S.A.C
3,072 IPs
AS263224
EMPRESA DE TELECOMUNICACIONES MULTIMEDIA ALFA
2,048 IPs
AS269898
SOFTBUTTERFLY SAC
1,024 IPs
AS269826
MEGA ANDINA TV E.I.R.L.
1,024 IPs
AS269981
COMPUNETWORK S.A.C.
1,024 IPs
AS267815
SERVI CABLE S.A.C
1,024 IPs
AS265869
INGENIERiA EN GESTION DE NEGOCIOS Y OPORTUNIDADES S.A.C. (INGENYO S.A.C.)
1,024 IPs
AS267742
LAZUS PERU S.A.C.
1,024 IPs
AS270007
MORENO YANOC NEMIAS BERNARDO
1,024 IPs
AS269862
M & B Soluciones Peru S.A.C. (FASTNET)
1,024 IPs
AS269857
FIBER DIGITAL S.R.L
768 IPs
AS267871
P&P BUSINESS GROUP SAC
512 IPs
AS270012
EDDAS HOLDING GROUP SOCIEDAD ANONIMA CERRADA
512 IPs
AS266859
ANDRESYSTEM NET S.A.C. (ASYSNET)
0 IPs
AS27702
America Movil Peru S.A.C.
0 IPs
AS266823
DOLPHIN TELECOM DEL PERU S.A.C.
0 IPs
AS267898
BANCO DE CRÉDITO DEL PERÚ S.A
0 IPs
AS265669
MEDIA COMMERCE PERÚ S.A.C
0 IPs
AS266712
CORPORACION PERUDATA CENTER S.A.C.
0 IPs
Is it the best proxy provider?
Litport is designed and managed to provide you highest data quality and guaranteed anonymity.

Fast IP rotation
On most of our plans and proxies your IP will rotate instantly. In some cases it may take up to 20-30 seconds.

100% ethical and legal
No virus-infected computers, hacked phones and IoT. Our services are based on official contracts with mobile carriers around the world.

1 day plans
We have plans for just one day. Get it for quick use and testing purposes.

Competitive pricing
We offer not only best prices among our competitors, but most flexible and advanced plans. Private devices, shared devices and shared pools.

Sticky IP address
Sticky session is important for testing and many other purposes, we know it. Our rotation settings provide maximum flexibility to get new IP only when you need it.

Top tier hardware
Our infrastructure is based on enterprise-level hardware to provide maximum security, sustainability and uptime.