Proxy Servers for Telegram
Telegram proxies are required to bypass service blocking, which is typical for some countries. This messenger is popular both as a reliable news source and as a trading platform. It's much easier to promote your business through social networks if you have multiple users and an unlimited stream of "users". Thus, you will increase the rating popularity of the product you are selling. The proxy will allow you to use all the technical capabilities of Telegram unlimitedly.

948,051 unique IPs
were used by our clients within past 24 hours

45% faster
than the mobile residential proxy market average

5,000
happy customers from all over the world
Use mobile web proxies for Telegram
By purchasing a proxy for Telegram, you can easily bypass restrictions at the regional or local level (for example, the administration of many educational institutions or employers often block access to third-party web resources). With their help, users remain unnoticed on the network, because individual servers hide the real geolocation of the computer. With working proxies for Telegram, law enforcement agencies of your country wouldn't find violations and reasons why you can be blocked.
Telegram is blocked in the following countries:
China;
Indonesia;
Oman;
Pakistan;
Saudi Arabia;
Iran.
Buy proxy for Telegram allow to quickly and easily perform the following tasks:
Analysis of search queries.
Creation of automated users.
Unlimited adding users, sending messages. Buying a working proxy is a smart decision, even if you are not engaged in promotion, but just like to communicate or are looking for new friends on the network.
Maintaining a large number of channels in Telegram, etc.
To forget about blocking when promoting goods or services, it's recommended to buy one proxy server for Telegram for every 1-2 profiles.
Work with any software and any website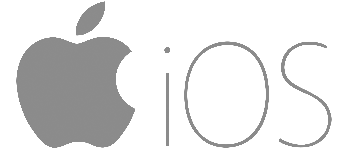 We guarantee work with any software that support HTTP proxies. In case of any issues our support will always help you to set it up.
Why you should choose Litport proxies
Litport offers the best proxies for Telegram with support for the popular protocols HTTP / HTTPS, SOCKS, which can be bought individually or in bulk for an unlimited period.
You get the following benefits, working with Litport and using a proxy for Telegram desktop:
We use our infrastructure, so we achieve the best quality on the market.
We conduct a flexible pricing policy, offering various optional solutions for different countries.
All proxies in our system are completely anonymous. This ensures complete privacy on the network.
Litport does not place restrictions on data transfers. You can fully focus on your business.
No blocking or captcha input. You can keep your accounts calm, forgetting to enter a captcha.
Automatic installation. Most proxies for Telegram are installed automatically.
Litport servers are located in different countries, so you can enjoy the maximum 4G / LTE speed.
The benefits of proxy servers for Telegram
You can easily find public proxies for Telegram, but many users who decide to save money and use this version regret about it later. After all, free IPs have a lot of disadvantages:
The low speed of loading pages is not surprising, given the fact that anyone can use public servers, including at the same time. For the same reason, public proxies, unlike paid proxies for Telegram, don't provide a sufficient level of protection of personal information.
Unstable work. In case of failures and malfunctions, you will have to look for the cause of the malfunction yourself, configure the server, which takes time and effort. Having bought working proxies for Telegram, you know who to ask for help if problems are found.
No Warranties. Free IP databases are regularly updated, so you are not insured against getting banned. New proxies for telegram are issued in one hand with a username and password — this confirms the fact that the servers were not used before. The risks that a paid IP will get banned are zero.
Leisure and work in Telegram using paid proxies will become comfortable and enjoyable. Forget about slow loading web pages and access restrictions by purchasing a production server worldwide.
By buying paid proxies for Telegram, you are choosing simplicity of work, reliability, confidentiality, fast page loading.
Our process is simple and easy.
Get your proxy in 60 seconds.
For most of our proxy packages we have automated system that will create an account and issue a new proxy for you. Typically we process your order under 60 seconds. Yes, this is that easy and fast.
Select proxy package
Make a payment
Get proxy details in your panel and email
Get proxies that have high performance globally
Technical support consultants will help you choose the right version and location of the proxy server for Telegram from an extensive list, based on your goals. After that they will make an instant setup. Activated addresses are sent to customers by email after payment, which allows them to start working immediately.
There's a test period of using our telegram proxy servers — exchange the product that didn't suit you, or return the money within 24 hours.
Our most popular locations