How to Hide IP Address
published 2021-09-29
by James Sanders
11,642 views

James Sanders
James joined litport.net since very early days of our business. He is an automation magician helping our customers to choose the best proxy option for their software. James's goal is to share his knowledge and get your business top performance.
Hiding your IP address is the best way to achieve complete digital freedom and protect your online privacy! There are many reasons to hide your IP address, from discount airfare to access to entertainment content that is off-limits to your region. This will allow you to unblock Netflix libraries from different countries and use platforms like Hulu and BBC iPlayer that are not available in many countries around the world.
It's also a great way to protect your privacy and prevent your personal information from falling into the hands of advertising companies, hackers, and other third parties. In this article, we will tell you how to hide the IP address, do it quickly and without significant costs.
What's an IP Address?
An Internet Protocol (IP) address is a unique sequence of numbers and dots used to identify each device that connects to the Internet. Each device that is connected to a computer network has its unique IP address. But if you have multiple devices that connect to the same Wi-Fi router, then their IP address will be the same.
When you visit a website, your device sends a request to the website server using the website's IP address. The device then receives a response with the requested data for its unique IP address.
There are two types of IP addresses:
An IPv4 address (Internet Protocol version 4) consists of four two- or three-phase numbers separated by dots (for example, 123.45.67.89).
An IPv6 address (Internet Protocol version 6) is longer and includes both letters and numbers, separated by colons.
The IPv6 address system was produced because the number of possible IPv4 addresses was running out. It also has more efficient routing and data flow than IPv4 and improved security. But most of the world is still using IPv4, and switching to IPv6 is not easy.
Can you protect your IP address?
By freely visiting websites, you thereby compromise your online privacy and anonymity.
Why? Your IP address can be used to establish your physical location, sometimes with frightening accuracy. If you hide your IP address, this will not happen. This is especially important if you intend to download torrent files or engage in any other activity.
But even if you're just browsing the web to discover your current location, you need to be prepared for certain consequences. Both the websites themselves and third-party advertising companies may use this data to serve you targeted content, making a profit from your online activity.
For example, airlines and travel agencies show you prices that depend on your IP address. You will be unpleasantly surprised at how different prices for identical tickets can be.
Another reason to hide your IP address is to overcome the restrictions of the websites themselves, the ISP, government agencies, offices, and even schools. The most common example is the Netflix platform, which gives you access to specific content based on your IP address.
There are different ways to hide your IP address, thus ensuring your security on the network. These methods will be discussed below.
Is hiding your IP address illegal?
This information may surprise you, but in some countries, it's forbidden to hide the IP address, including with the help of a VPN. While the list of countries that explicitly prohibit the use of VPNs is short, there are still places where hiding the IP is a violation of the law.
VPN banned in:
China;
Russia;
Belarus;
DPRK;
Turkmenistan;
Uganda;
Iraq;
Turkey;
UAE;
Oman.
Safe methods to hit an IP address
VPN Service
The easiest and safest way to hide your IP address is to use a virtual private network (VPN).
VPN service protects your online privacy with 2 processes. First, it intercepts your online traffic from your ISP's server and routes it through its server. Since VPN users share the IP address of the server to which they are connected, your online traffic remains anonymous because it can't be distinguished from other users in any way. Secondly, the VPN encrypts all information that is sent from your device (which makes it impossible for anyone who tries to intercept it to read it).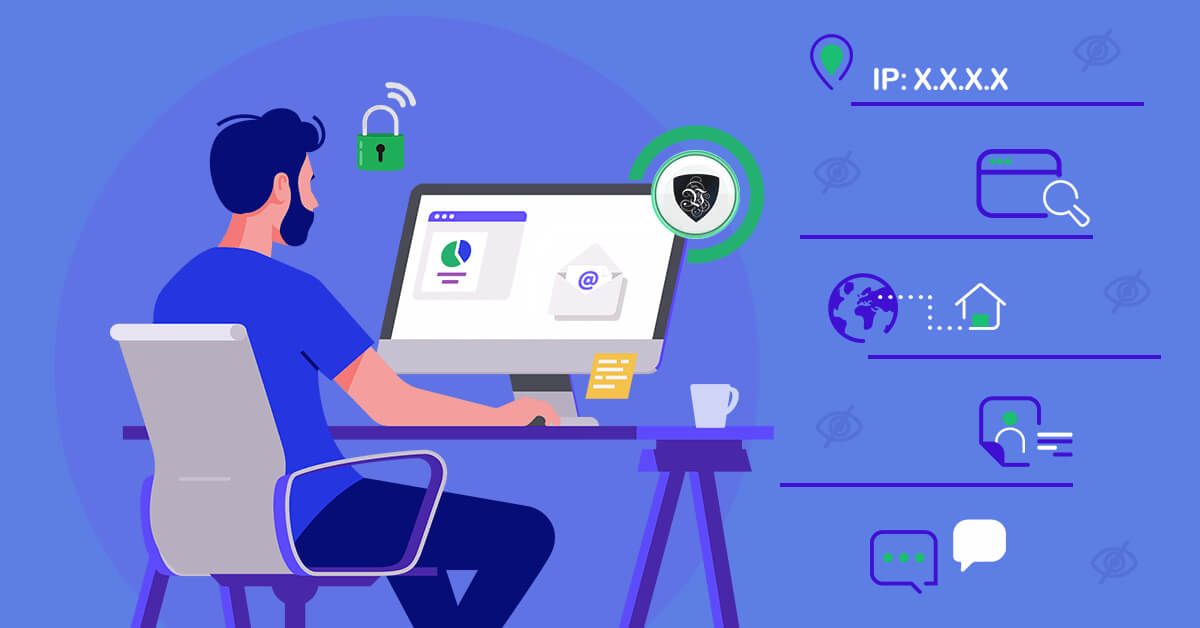 Using a high-quality VPN is the best way to hide your location for several reasons:
Data leakage protection is provided.
You can download torrents or send secret data.
High speeds will allow you to watch content in UltraHD and visit any web page.
Tor Browser
Using Tor (The Onion Router) provides a high level of online anonymity — however, you have to put up with very slow speeds.
When you connect to a dedicated Tor browser, your traffic is sent through multiple servers with multi-layer encryption. This means that Tor makes your IP address and your online activity completely untraceable (you don't have to worry about your sensitive information). However, due to the multiple levels of encryption, your connection will be slow — loading a simple web page can take over 10 seconds!
Once you connect to the Tor network, your ISP will no longer see what you are doing online — but they can see what you are connected to. In some countries, even the very fact of connecting to Tor can draw the attention of the authorities to you, since this network is often used for illegal activities. For complete anonymity, connect to a secure VPN before you connect to Tor so that your ISP never knows you are using this network.
A Proxy Server
Proxy servers hide the IP address and provide good speed. They should be used if the online activity requires complete anonymity or circumvention of restrictions.
Like VPNs, proxies redirect your internet traffic through their servers and mask your real location with their IP address. You can access the blocked content by using them. This means proxies are a good choice for downloading torrents anonymously and can unblock streaming sites like Netflix or Hulu.
It's important to order Proxies from trusted companies. Litport offers quality solutions at a favorable price for different countries of the world.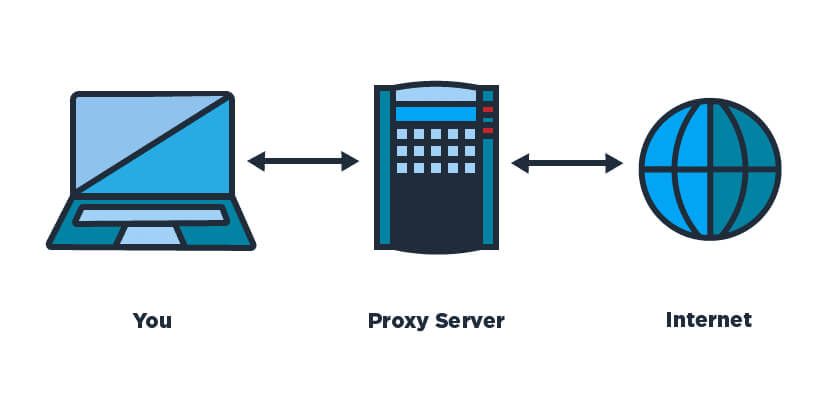 Public WiFi
Your IP address is assigned to the device by the Internet service provider. Accordingly, if you connect to the Internet through a different network, you will receive a different address. If you need to quickly and temporarily change your IP address, you can go to a cafe or other public place with your WiFi hotspot. Since this connection is shared by all network users at once, your activity can't be associated specifically with you.
It's worth noting that public WiFi networks make you vulnerable to hacker attacks, viruses, and other cyber threats. We always recommend using a proxy when connecting to public WiFi networks. Plus, public WiFi won't help you bypass geoblocks, so this is a short-term solution, not a long-term one.
How can I hide my mobile IP address?
Users who access the Internet from a mobile device want to be secure to enjoy digital freedom. It assumes the absence of:
personalized advertising;
overpriced services and goods;
any restrictions on access to your favorite resources.
But the most important thing is the desire to increase your anonymity.
Phones collect and store a lot of information about their owner. Business correspondence is conducted (or duplicated) on it, documents, and personal photos are stored. A data breach can ruin a career and a reputation. It is possible to hide from prying eyes if you hide your IP address on your phone.
You can hide your IP using the above methods — VPN, proxy, TOR, as well as programs and browser extensions, if you plan to access the Internet through them.
Conclusion
Once you've used a proxy or other method to hide your real IP address, it's important to make sure everything works as it should. This should be done immediately after you hide the address, and then, while you need to keep it hidden, continue to check from time to time. This way you will immediately see any errors that might compromise your privacy.
For this, you can use special tools. They will show the current IP address as well as the geolocation associated with it. Hiding the IP address isn't just a wish. This is a real necessity in today's digital world to preserve the freedom and security of data.
Don't miss our other articles!
We post frequently about different topics around proxy servers. Mobile, datacenter, residential, manuals and tutorials, use cases, and many other interesting stuff.