Mobile proxy servers in Sassandra, Bas-Sassandra District
There are 27k Internet users in Sassandra. Become one of them with our top quality proxy servers.
Leverage our sophisticated technology to get as many residential IPs as possible. Only legal devices.
We use only real sim-card and enterprise grade hardware to get top 4G/LTE speeds. Satisfaction guarantee, 100% moneyback.

342 GB
of data processed within past 24 hours

99.9% uptime
allows you to focus on your business goals

4,500
happy customers from all over the world
Other big cities in Cote D'Ivoire (Ivory Coast)
Work with any software and any website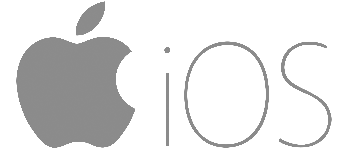 We guarantee work with any software that support HTTP proxies. In case of any issues our support will always help you to set it up.
Biggest ASNs in Cote D'Ivoire (Ivory Coast)
AS29571
Orange Côte d'Ivoire
279,040 IPs
AS37381
Afrique Technologies & Services (VipNet)
9,216 IPs
AS37190
Atlantique Telecom (Cote d'Ivoire)
3,072 IPs
AS36974
MTN COTE D'IVOIRE S.A
1,353 IPs
AS328290
VODACOM BUSINESS Cote d'Ivoire
1,280 IPs
AS327746
ECOBAND NETWORKS COTE D'IVOIRE
1,024 IPs
AS328193
SOCIETE NATIONALE DE DEVELOPPEMENT INFORMATIQUE
1,024 IPs
AS328115
Agro West Industries
512 IPs
AS327773
Guichet Unique du Commerce Extérieur De Côte d'Ivoire
512 IPs
AS328121
Atlantic Future Technology Niger
256 IPs
AS36946
Cote d'Ivoire Internet Exchange Point
256 IPs
AS36995
MTN COTE D'IVOIRE S.A
0 IPs
AS328635
Agence Ivoirienne de Gestion des Frequences radioelectriques (AIGF)
0 IPs
AS328406
MainOne COTE D'IVOIRE
0 IPs
AS328620
Guichet Unique du Commerce Extérieur De Côte d'Ivoire
0 IPs
AS328355
DIRECTION GENERALE DES IMPOTS
0 IPs
AS327974
Authorite de Regulation des Telecommunications/TIC de Cote d'Ivoire-ARTCI
0 IPs
AS327710
Orange Côte d'Ivoire
0 IPs
Is it the best proxy provider?
Litport is designed and managed to provide you highest data quality and guaranteed anonymity.

Competitive pricing
We offer not only best prices among our competitors, but most flexible and advanced plans. Private devices, shared devices and shared pools.

Sharing know-how
You do web scraping, ad verification, SEO monitoring? We do that for many years on enterprise level. We know how to solve issues and how top quality proxy should work.

Top tier hardware
Our infrastructure is based on enterprise-level hardware to provide maximum security, sustainability and uptime.
Wanna try best proxy solution? It is fast and easy.