Top quality Africa mobile proxies
Use residential mobile proxies from any of 55 countries in Africa. There are 1b people and 13m unique IPs.
Choose your proxy by country, city and mobile carrier. Consider countries with more population and ASNs, that will give you more IP addresses and higher level of privacy and anonymity.
Use sticky IP sessions or rotating proxies changing IP from 2 minutes to 12 hours or manually by API.
Work with any software and any website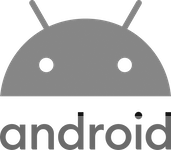 We guarantee work with any software that support HTTP proxies. In case of any issues our support will always help you to set it up.

572 GB of data processed within past 24 hours

925,060 unique IPs were used by our clients within past 24 hours

32% better than the mobile residential proxy market average
Biggest ASNs in Africa
AS36998
Sudanese Mobile Telephone (ZAIN) Co Ltd
984,064 IPs
AS23889
Mauritius Telecom Ltd
951,040 IPs
AS37287
Zain Zambia PLC
919,552 IPs
AS37154
Zambia Telecommunications Company Ltd aka ZAMTEL
532,480 IPs
AS37054
Telecom Malagasy
480,000 IPs
AS37133
Airtel Tanzania
472,832 IPs
AS37611
Afrihost (Pty) Ltd
437,248 IPs
AS328065
Vast Networks (PTY) LTD
393,472 IPs
AS37140
Airtel Ghana Limited
339,456 IPs
AS36914
Kenya Education Network
335,872 IPs
AS12455
Kenyan Post & Telecommunications Company / Telkom Kenya Ltd
303,104 IPs
AS21003
General Post and Telecommunication Company (GPTC)
295,424 IPs
AS11845
Vox Telecom Ltd
289,280 IPs
AS24691
TogoTelecom, Togo
282,624 IPs
AS29571
Orange Côte d'Ivoire
279,040 IPs
AS11259
Angola Telecom
271,616 IPs
AS36912
Orange Cameroun SA
270,336 IPs
AS16058
Gabon Telecom / Office of Posts and Telecommunications of Gabon
258,048 IPs
AS37105
Neology (Pty) Ltd
206,336 IPs
AS37577
Orange Burkina Faso
204,032 IPs
Is it the best proxy provider?
Litport is designed and managed to provide you highest data quality and guaranteed anonymity.

Solid foundation
Proxy servers are the foundation to many business processes. We provide the top quality, so you can build safely and fast to succeed in your goals.

1 day plans
We have plans for just one day. Get it for quick use and testing purposes.

Automated setup
For most of our proxies setup process work automatically, you get your proxy within minutes after the payment.

Rotating proxies
Our rotating proxy network let you get a new IP without any effort, thanks to our advanced proxy rotation. You can get IP from the same location or you can switch to another city, state or even country. All based on your rotation settings.

Competitive pricing
We offer not only best prices among our competitors, but most flexible and advanced plans. Private devices, shared devices and shared pools.

Fast and reliable
Run your requests at blazing 4G/LTE speeds as high as 50 Mbps.