Mobile proxy servers in Concepción, Bío Bío Region
There are 623k Internet users in Concepción. Become one of them with our top quality proxy servers.
Leverage our sophisticated technology to get as many residential IPs as possible. Change IP via API on demand.
We use only real sim-card and enterprise grade hardware to get top 4G/LTE speeds. No CAPTCHAs, blocks and verifications.

4,700
happy customers from all over the world

32% better
than the mobile residential proxy market average

321 GB
of data processed within past 24 hours
Other big cities in Chile
Work with any software and any website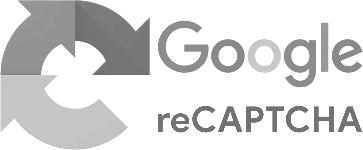 We guarantee work with any software that support HTTP proxies. In case of any issues our support will always help you to set it up.
Biggest ASNs in Chile
AS6471
ENTEL CHILE S.A.
532,224 IPs
AS6429
Telmex Chile Internet S.A.
199,424 IPs
AS16742
Universidad Catolica de Valparaiso
65,536 IPs
AS16780
Banco SantanderSantiago
65,536 IPs
AS7004
CTC Transmisiones Regionales S.A.
44,288 IPs
AS23140
Universidad de Chile
21,248 IPs
AS52489
TELEFÓNICA CHILE S.A.
20,480 IPs
AS27986
ENTEL CHILE S.A.
10,752 IPs
AS52341
Centennial Cayman Corp Chile S.A
7,168 IPs
AS52435
Plug and play Net S.A.
6,912 IPs
AS265642
INETAMERICAS COMUNICACIONES LIMITADA
6,144 IPs
AS269733
INTERPIT TELECOMUNICACIONES LTDA
6,144 IPs
AS265703
AUSTRO INTERNET S.A.
3,840 IPs
AS28099
iHosting Servicios Internet Ltda.
3,584 IPs
AS263237
PowerHost Telecom SPA
3,328 IPs
AS265714
TV CABLE DEL SUR LTDA
3,072 IPs
AS27676
ALMA - Atacama Large Millimeter Array
2,304 IPs
AS28091
SIXMANAGER TECNOLOGIAS SPA
2,048 IPs
AS64113
FALABELLA TECNOLOGIA CORPORATIVA LTDA
1,536 IPs
AS267746
TELECOMUNICACIONES PIXEL LTDA.
1,024 IPs
AS264859
Comunicaciones Cablevision Ltda.
1,024 IPs
AS266795
EMPIREHOST LIMITADA
1,024 IPs
Is it the best proxy provider?
Litport is designed and managed to provide you highest data quality and guaranteed anonymity.
—
Anonymous Proxies
All proxies in our system are anonymous. We don't use any extra headers keeping private your original IP and location.
—
No contracts, no commitments
All our plans are short-term and can be cancelled at any time.
—
Custom software
Our website and infrastructure are managed by completely custom software made from the scratch. Designed and engineered by top notch professionals around the world specifically for litport and you.
—
Proxy pool growth
We constantly work on expanding our proxy pool to give you the best possible geo coverage with fast speed and low latency.
—
Shared or private
Our plans will satisfy any needs. Private devices, shared devices and shared pools. Save money and get the best performance.
—
Multiple ISPs
Most of our locations offer you multiple carriers to get maximum amount of unique mobile IPs in the area.