Mobile proxy servers in Duitama, Boyacá Department
There are 71k Internet users in Duitama. Become one of them with our top quality proxy servers.
Leverage our sophisticated technology to get as many residential IPs as possible. No CAPTCHAs, blocks and verifications.
We use only real sim-card and enterprise grade hardware to get top 4G/LTE speeds. Change IP via API on demand.

636,329 unique IPs
were used by our clients within past 24 hours

45% faster
than the mobile residential proxy market average

99.9% uptime
allows you to focus on your business goals
Other big cities in Colombia
Work with any software and any website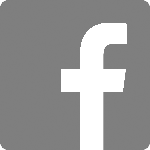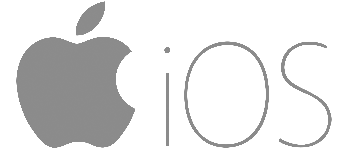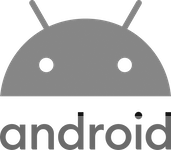 We guarantee work with any software that support HTTP proxies. In case of any issues our support will always help you to set it up.
Biggest ASNs in Colombia
AS27695
EDATEL S.A. E.S.P
164,864 IPs
AS5722
Universidad Nacional de Colombia
58,880 IPs
AS8163
Metrotel SA ESP
50,432 IPs
AS26619
GTD COLOMBIA S.A.S
41,984 IPs
AS27845
Empresa de Recursos Tecnologicos S.A E.S.P
20,736 IPs
AS27805
EPM Telecomunicaciones S.A. E.S.P.
16,384 IPs
AS27650
EMTEL S.A. E.S.P.
16,128 IPs
AS263210
HV TELEVISION S.A.S
9,728 IPs
AS262220
HV TELEVISION S.A.S
9,216 IPs
AS52330
S3WIRELESS COLOMBIA S.A
3,072 IPs
AS23246
gigaipnet.com Inc
2,560 IPs
AS27992
Terremark Colombia Inc.
2,560 IPs
AS269822
COLOMBIA MAS TV S.A.S
2,304 IPs
AS52335
Colombia Hosting
2,048 IPs
AS267841
GIGAS HOSTING COLOMBIA S.A.S.
1,024 IPs
AS265861
SISTEMAS SATELITALES DE COLOMBIA SA ESP
1,024 IPs
AS269743
UNIMOS EMPRESA MUNICIPAL DE TELECOMUNICACIONES DE IPIALES S.A. E.S.P.
1,024 IPs
AS269895
WIRELESS COLOMBIA S.A.S.
1,024 IPs
AS267777
FUTURE SOLUTIONS DEVELOPMENT SAS
1,024 IPs
AS27921
COLOMBIA TELECOMUNICACIONES S.A. ESP
768 IPs
AS21578
Universidad autonoma de Bucaramanga
768 IPs
AS266816
SIMECT GROUP REDES E INTERNET S.A.S
768 IPs
AS266737
UNIVERSIDAD DEL CAUCA
768 IPs
AS267823
ATENEA TELECOMUNICACIONES S.A.S
768 IPs
AS264718
UNIVERSIDAD SIMÓN BOLÍVAR
768 IPs
Why litport?
Litport is designed and managed to provide you highest data quality and guaranteed anonymity.
—
Fast IP rotation
On most of our plans and proxies your IP will rotate instantly. In some cases it may take up to 20-30 seconds.
—
Scalable solutions
We serve companies at any sizes. From small startups to test an idea to enterprises to serve millions of requests.
—
IP rotation
Change IP address every X minutes for maximum anonymity and geographic coverage.
—
Fast and reliable
Run your requests at blazing 4G/LTE speeds as high as 50 Mbps.
—
Multiple ISPs
Most of our locations offer you multiple carriers to get maximum amount of unique mobile IPs in the area.
—
Shared or private
Our plans will satisfy any needs. Private devices, shared devices and shared pools. Save money and get the best performance.