Mobile proxy servers in Quesada, Alajuela Province
There are 22k Internet users in Quesada. Become one of them with our top quality proxy servers.
Leverage our sophisticated technology to get as many residential IPs as possible. Change IP via API on demand.
We use only real sim-card and enterprise grade hardware to get top 4G/LTE speeds. Real engineers in support team.

471,241 unique IPs
were used by our clients within past 24 hours

45% faster
than the mobile residential proxy market average

4,500
happy customers from all over the world
Other big cities in Costa Rica
Work with any software and any website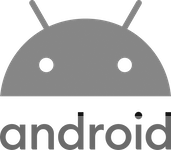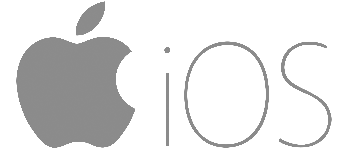 We guarantee work with any software that support HTTP proxies. In case of any issues our support will always help you to set it up.
Biggest ASNs in Costa Rica
AS263683
Universidad de Costa Rica
41,216 IPs
AS262202
Telefonica de Costa Rica TC, SA
9,472 IPs
AS262184
IBW Comunicaciones S.A
6,144 IPs
AS262171
Telecom Logistics S.A.
4,096 IPs
AS28317
BOOMERANG WIRELESS S.A.
3,840 IPs
AS28050
ADN Solutions S.A. (Rokru Int.)
2,048 IPs
AS263248
GCI SERVICE PROVIDER S.A.
2,048 IPs
AS52356
R&H International Telecom Services SA.
1,280 IPs
AS266853
Comunicaciones Metropolitanas METROCOM, S.A.
1,024 IPs
AS264621
BLUE SAT SERVICIOS ADMINISTRADOS DE TELECOMUNICACIONES SA
1,024 IPs
AS52408
Itech Soluciones S.A
1,024 IPs
AS264615
INASOL INALÁMBRICA SOLUCIONES S.A.
1,024 IPs
AS267858
COMUNICACIONES TELEFONICAS TICOLINEA S.A
1,024 IPs
AS263749
Junta Administrativa del Servicio Eléctrico Municipal de Cartago(JASEC)
1,024 IPs
AS267698
COMUNICACION CONSTANTE S.A
768 IPs
AS52476
P.R.D. Internacional
512 IPs
AS265873
FIBER TO THE HOME FTTH SA
256 IPs
AS263796
Othos Telecomunications
256 IPs
AS266907
DEWCOM SYSTEMS S.A
256 IPs
AS266746
CONTINUM DATACENTER SOCIEDAD ANONIMA
256 IPs
AS61489
SISTEMAS EDENIA INTERNACIONAL S.A.
0 IPs
AS266882
COSTA NET SOCIEDAD ANONIMA
0 IPs
AS262217
Telecable Economico S.A.
0 IPs
AS262172
Claro CR Telecomunicaciones S.A.
0 IPs
How litport is different?
Litport is designed and managed to provide you highest data quality and guaranteed anonymity.

Anonymous Proxies
All proxies in our system are anonymous. We don't use any extra headers keeping private your original IP and location.

Competitive pricing
We offer not only best prices among our competitors, but most flexible and advanced plans. Private devices, shared devices and shared pools.

Our own infrastructure
We own our devices and have a dedicated team to manage it 24/7/365. This way we can guarantee the best quality on the market.
Wanna try best proxy solution? It is fast and easy.