Mobile proxy servers in San Pedro de Ycuamandiyú, San Pedro Department
There are 7k Internet users in San Pedro de Ycuamandiyú. Become one of them with our top quality proxy servers.
Leverage our sophisticated technology to get as many residential IPs as possible. No contracts, no commitments.
We use only real sim-card and enterprise grade hardware to get top 4G/LTE speeds. Change IP via API on demand.

32% better
than the mobile residential proxy market average

99.9% uptime
allows you to focus on your business goals

86,817 unique IPs
were used by our clients within past 24 hours
Other big cities in Paraguay
Work with any software and any website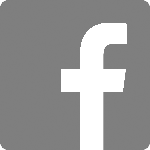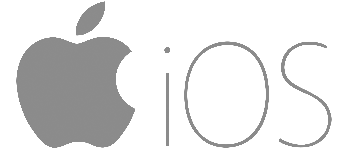 We guarantee work with any software that support HTTP proxies. In case of any issues our support will always help you to set it up.
Biggest ASNs in Paraguay
AS27669
E-life Paraguay S.A.
3,584 IPs
AS264770
Leonir Remussi (KDMNET)
2,048 IPs
AS267795
PRIETO TELLES ALEXANDRE(F1NET TELECOM PY)
1,024 IPs
AS263787
CABLE VISIÓN DEL SUR S.A
1,024 IPs
AS269976
TV MAX CABLE S.A.
1,024 IPs
AS269725
ACAS TECNOLOGÍAS S.A.
1,024 IPs
AS264631
RED PARAGUAYA DE TELECOMUNICACIONES SA
1,024 IPs
AS269930
CAMPOS FARIAS GUILHERME
1,024 IPs
AS266876
DOUGLAS BIONDO BOSCHETTI(TECNOPAGE)
1,024 IPs
AS269914
FRANCISCO DARIO DAVID GARCIA AYALA (NETCON)
1,024 IPs
AS264705
Secretaria Nacional de Tecnologias de la Información y Comunicaciones
1,024 IPs
AS267905
PERES RAMOS WILLIAN (GIGABIT INTERNET)
1,024 IPs
AS266909
SKYLINE COMPANY S.R.L
1,024 IPs
AS267837
Vicente Sosa Peralta
1,024 IPs
AS266694
FULL TELECOMUNICACIONES S.A
1,024 IPs
AS266782
LAGUNANET - TELECOMUNICACIONES
768 IPs
AS262200
BANCO REGIONAL S.A.E.C.A.
256 IPs
AS52227
Banco Itau Paraguay S.A.
256 IPs
AS264722
Centro Nacional de Computacion
0 IPs
AS267872
FLORES MESSA JORGE MARCELO (MSS INTERNET)
0 IPs
AS264633
BANCO GNB PARAGUAY S.A
0 IPs
Is it the best proxy provider?
Litport is designed and managed to provide you highest data quality and guaranteed anonymity.
—
Backconnect Proxies
Our residential backconnect proxies manage IP rotation, you don't need to change any settings. Get new IP address every X minutes, or change it manually via API.
—
Solid foundation
Proxy servers are the foundation to many business processes. We provide the top quality, so you can build safely and fast to succeed in your goals.
—
Authentication by user/pass or by IP
Easily authenticate using username and password, or whitelist your IP as an alternative.
—
Custom software
Our website and infrastructure are managed by completely custom software made from the scratch. Designed and engineered by top notch professionals around the world specifically for litport and you.
—
Only legal devices
Our network consists of only legal endpoints which is 100% under our control. We don't use any botnets, malware, or infected IoT devices.
—
Unmetered Bandwidth
There are no limitations on data transfer. Focus on your business, don't worry about traffic.