Mobile proxy servers in Amrāvati, Maharashtra
There are 514k Internet users in Amrāvati. Become one of them with our top quality proxy servers.
Leverage our sophisticated technology to get as many residential IPs as possible. No CAPTCHAs, blocks and verifications.
We use only real sim-card and enterprise grade hardware to get top 4G/LTE speeds. Satisfaction guarantee, 100% moneyback.

99.9% uptime
allows you to focus on your business goals

45% faster
than the mobile residential proxy market average

4,600
happy customers from all over the world
Other big cities in India
Work with any software and any website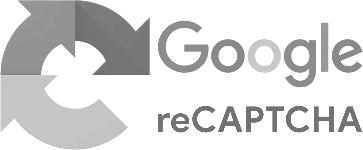 We guarantee work with any software that support HTTP proxies. In case of any issues our support will always help you to set it up.
Biggest ASNs in India
AS38266
Vodafone India Ltd.
716,800 IPs
AS45271
Idea Cellular Limited
562,176 IPs
AS17762
Tata Teleservices Maharashtra Ltd
162,560 IPs
AS10201
Dishnet Wireless Limited. Broadband Wireless
122,112 IPs
AS7633
Software Technology Parks of India
81,152 IPs
AS18002
AS Number for Interdomain Routing
59,136 IPs
AS58678
Intech Online Private Limited
43,776 IPs
AS24186
RailTel Corporation of India Ltd., Internet Service Provider, New Delhi
40,192 IPs
AS55352
Microscan Computers Private Limited
39,168 IPs
AS133982
Excitel Broadband Private Limited
31,488 IPs
AS132770
Gazon Communications India Limited
28,928 IPs
AS132335
LeapSwitch Networks Pvt Ltd
26,368 IPs
AS133661
Netplus Broadband Services Private Limited
23,296 IPs
AS133647
ELXIRE DATA SERVICES PVT. LTD.
22,528 IPs
AS17483
CityOnline Services Ltd
22,272 IPs
AS58659
Quest Consultancy Pvt Ltd
20,736 IPs
AS45184
Den Digital Entertainment Pvt. Ltd. AS ISP india
19,968 IPs
AS133720
SOFT CALL CUST-O-CARE PRIVATE LIMITED
19,968 IPs
AS17771
Southern Online Bio Technologies Ltd
18,432 IPs
AS132453
TRIPLE PLAY BROADBAND PRIVATE LIMITED
17,408 IPs
AS45235
GEOCITY NETWORK SOLUTIONS PVT LTD
17,408 IPs
AS38529
Reliance Industries Limited WAN Backbone Interface with ISPs in India
16,640 IPs
AS133676
Precious netcom pvt ltd
16,384 IPs
AS17426
Primesoftex Ltd
15,360 IPs
AS136334
Vortex Netsol Private Limited
14,592 IPs
AS17648
Hughes Communications India Private Limited
12,288 IPs
AS132296
Seven Star Digital Network Private Limited
12,032 IPs
AS55879
SmartLink Broadband Services Pvt Ltd
11,520 IPs
AS45648
Bell Teleservices India Pvt Ltd., ISP having own OFC network in Bangalore, India.
10,752 IPs
AS59164
Apollo Online Services Pvt ltd
10,752 IPs
AS132137
Shree Omkar Infocom Pvt Ltd
10,496 IPs
How litport is different?
Litport is designed and managed to provide you highest data quality and guaranteed anonymity.

Proxy pool growth
We constantly work on expanding our proxy pool to give you the best possible geo coverage with fast speed and low latency.

Custom software
Our website and infrastructure are managed by completely custom software made from the scratch. Designed and engineered by top notch professionals around the world specifically for litport and you.

Top tier hardware
Our infrastructure is based on enterprise-level hardware to provide maximum security, sustainability and uptime.
Wanna try best proxy solution? It is fast and easy.