Top quality Asia mobile proxies
Use residential mobile proxies from any of 50 countries in Asia. There are 4b people and 26m unique IPs.
Choose your proxy by country, city and mobile carrier. Consider countries with more population and ASNs, that will give you more IP addresses and higher level of privacy and anonymity.
Use sticky IP sessions or rotating proxies changing IP from 2 minutes to 12 hours or manually by API.
Work with any software and any website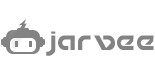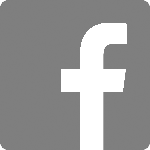 We guarantee work with any software that support HTTP proxies. In case of any issues our support will always help you to set it up.

32% better than the mobile residential proxy market average

5,400 happy customers from all over the world

99.9% uptime allows you to focus on your business goals
Biggest ASNs in Asia
AS17429
BEIJING GEHUA CATV NETWORK CO.LTD
999,424 IPs
AS7482
Asia Pacific On-line Service Inc.
986,368 IPs
AS17488
Hathway IP Over Cable Internet
985,088 IPs
AS9848
Sejong Telecom
972,288 IPs
AS24364
CERNET2 IX at Shanghai Jiaotong University
929,536 IPs
AS9506
Singtel Fibre Broadband
893,696 IPs
AS7470
TRUE INTERNET Co.,Ltd.
852,736 IPs
AS24400
Shanghai Mobile Communications Co.,Ltd.
843,264 IPs
AS9389
BEIJING SHENZHOU GREATWALL COMMUNICATION
796,672 IPs
AS134810
China Mobile Group JiLin communications corporation
777,472 IPs
AS23700
Linknet-Fastnet ASN
766,976 IPs
AS4835
China Telecom (Group)
762,880 IPs
AS20978
TT Mobil Iletisim Hizmetleri A.S
759,552 IPs
AS24086
Viettel Corporation
744,448 IPs
AS39891
Saudi Telecom Company JSC
733,184 IPs
AS56047
China Mobile communications corporation
729,600 IPs
AS17962
ShenZhen Topway Video Communication Co. Ltd
722,944 IPs
AS17638
ASN for TIANJIN Provincial Net of CT
720,384 IPs
AS12400
Partner Communications Ltd.
717,568 IPs
AS38266
Vodafone India Ltd.
716,800 IPs
AS9919
New Century InfoComm Tech Co., Ltd.
703,488 IPs
AS9929
CHINA UNICOM Industrial Internet Backbone
698,624 IPs
AS17709
Asia Pacific Telecom
698,368 IPs
AS17623
China Unicom Shenzen network
696,576 IPs
AS8781
Ooredoo Q.S.C.
684,544 IPs
Why litport?
Litport provide private solutions since 2008, and offer public services since 2019. We are here to change the game.

HTTP Protocol
Our proxies can work with any software that support HTTP proxies. Need SOCKS5? No worries, just contact us.

Anonymous Proxies
All proxies in our system are anonymous. We don't use any extra headers keeping private your original IP and location.

Competitive pricing
We offer not only best prices among our competitors, but most flexible and advanced plans. Private devices, shared devices and shared pools.

Rotating proxies
Our rotating proxy network let you get a new IP without any effort, thanks to our advanced proxy rotation. You can get IP from the same location or you can switch to another city, state or even country. All based on your rotation settings.

Proxy pool growth
We constantly work on expanding our proxy pool to give you the best possible geo coverage with fast speed and low latency.

1 day plans
We have plans for just one day. Get it for quick use and testing purposes.