Residential mobile proxy servers in Syria
There are
19m people
live in Syria. They use 7
ASNs
with around 1k unique IPs.
Get your proxy from litport and you will be able to get many of these residential IPs. It works best for social accounts and any other business that require the highest level of privacy and security.
You can choose among multiple cities and mobile carriers. Change IP via API on demand.

5,000
happy customers from all over the world

45% faster
than the mobile residential proxy market average

99.9% uptime
allows you to focus on your business goals
Biggest cities in Syria
Aleppo
Aleppo Governorate
2,738,000 population
Damascus
Damascus Governorate
2,466,000 population
Homs
Homs Governorate
1,005,000 population
Latakia
Latakia Governorate
539,147 population
Ḩamāh
Hama Governorate
460,602 population
Ar Raqqah
Al-Raqqah Governorate
177,636 population
Dar'ā
Daraa Governorate
146,481 population
Idlib
Idlib Governorate
128,840 population
Al Ḩasakah
Al-Hasakah Governorate
128,100 population
Manbij
Aleppo Governorate
120,169 population
Al Qāmishlī
Al-Hasakah Governorate
104,107 population
Ath Thawrah
Al-Raqqah Governorate
87,880 population
Ālbū Kamāl
Deir ez-Zor Governorate
80,808 population
Tadmur
Homs Governorate
55,111 population
An Nabk
Rif Dimashq Governorate
50,178 population
I'zāz
Aleppo Governorate
31,534 population
Al Qunayţirah
Quneitra Governorate
4,318 population
Work with any software and any website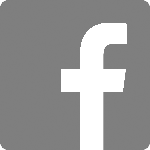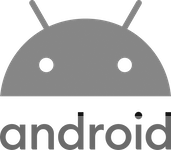 We guarantee work with any software that support HTTP proxies. In case of any issues our support will always help you to set it up.
Biggest ASNs in Syria
AS48065
Syriatel Mobile Telecom
0 IPs
AS39154
Ministry of Higher Education
0 IPs
AS24814
Syrian Computer Society, scs
0 IPs
Start using litport today
How to get your residential proxy with us?
Select country

Proxy solutions in dozens of countries. Millions of unique IPs for your business. Check out our locations.

Choose proxy package

Shared pools, shared devices, private devices. These are all great options. Find more on pricing page.

Make a payment

Most proxies will be ready within minutes automatically. Others will be delivered within 24 hours.