Residential mobile proxy servers in Palestinian Territory Occupied
There are
5m people
live in Palestinian Territory Occupied. They use 63
ASNs
with around 769k unique IPs.
Get your proxy from litport and you will be able to get many of these residential IPs. It works best for e-commerce and any other business that require the highest level of privacy and security.
You can choose among multiple cities and mobile carriers. No CAPTCHAs, blocks and verifications.
At this moment we don't have available mobile proxies in 🇵🇸Palestinian Territory Occupied. BUT! We might have it available, but for private usage. Please,
contact us
and find it out.
Check list of available countries

45% faster
than the mobile residential proxy market average

484,117 unique IPs
were used by our clients within past 24 hours

99.9% uptime
allows you to focus on your business goals
Biggest cities in Palestinian Territory Occupied
Work with any software and any website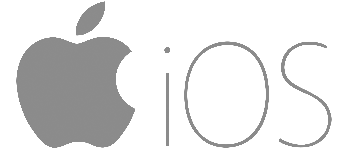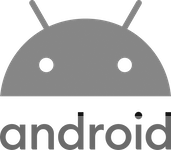 We guarantee work with any software that support HTTP proxies. In case of any issues our support will always help you to set it up.
Biggest ASNs in Palestinian Territory Occupied
AS12975
Palestine Telecommunications Company (PALTEL)
268,544 IPs
AS15975
Hadara Technologies Private Shareholding Company
158,720 IPs
AS51407
Mada ALArab LTD
88,832 IPs
AS51737
Super Link Communications Co. Ltd
53,760 IPs
AS12754
Coolnet New Communication Provider
32,768 IPs
AS51440
Call U Communications Ltd.
26,880 IPs
AS51336
Gemzo information technology Private Joint-Stock company
16,384 IPs
AS197350
AL Zaytona Company For Communication Ltd.
16,384 IPs
AS47253
BCI Telecommunication & Advanced Technology Company
16,384 IPs
AS208473
Furrera For Telecommunication & Internet Services Co. Private Shareholding Company
12,032 IPs
AS57704
SpeedClick for Information Technology and Communication Ltd
10,496 IPs
AS42314
fusion services
10,240 IPs
AS199046
JetNet for Information Technology and Telecommunications Limited Liability Company
8,448 IPs
AS52145
ZONE Technologies Ltd
6,144 IPs
AS56995
NetStream Technology Joint-Stock Private Ltd.
5,120 IPs
AS42013
Together Communication LTD
4,096 IPs
AS20719
Birzeit University
3,072 IPs
AS56787
City Net Informatics, Internet and Communication Technologies and General Trade Ltd.
3,072 IPs
AS60268
Digital Communication Company for Telecommunications and Information Technology LTD
3,072 IPs
AS196725
GlobalCom Telecommunications PLC
2,048 IPs
AS42506
Palestine Polytechnic University (PPU)
2,048 IPs
AS48966
Wataniya Palestine Mobile Telecommunication Company Ltd
1,536 IPs
AS47546
Asad Tom trading as AsadNet
1,536 IPs
AS213207
TechHub company for trading investment and technology
1,024 IPs
AS205205
Badawi information systems Ltd
1,024 IPs
AS61417
Palestine Internet Exchange Point
1,024 IPs
AS48270
iNET Solutions for computer Co.
1,024 IPs
AS210116
Quintiez Alfa General Trading Co.
1,024 IPs
AS44213
Thaer A. T. Abuyousef trading as Abuyousef Co & Partners For General Trade
1,024 IPs
AS208071
Injazat Technologies LTD
1,024 IPs
AS208031
MazayaNET Communication Services Co.
1,024 IPs
Start using litport today
How to get your residential proxy with us?
Select country

Proxy solutions in dozens of countries. Millions of unique IPs for your business. Check out our locations.

Choose proxy package

Shared pools, shared devices, private devices. These are all great options. Find more on pricing page.

Make a payment

Most proxies will be ready within minutes automatically. Others will be delivered within 24 hours.