Residential mobile proxy servers in Malaysia
There are
31m people
live in Malaysia. They use 284
ASNs
with around 3m unique IPs.
Get your proxy from litport and you will be able to get many of these residential IPs. It works best for SERP and any other business that require the highest level of privacy and security.
You can choose among multiple cities and mobile carriers. Real engineers in support team.

99.9% uptime
allows you to focus on your business goals

747 GB
of data processed within past 24 hours

975,527 unique IPs
were used by our clients within past 24 hours
Biggest cities in Malaysia
Work with any software and any website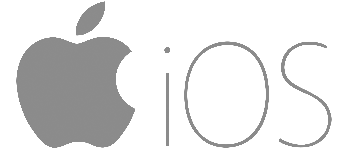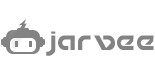 We guarantee work with any software that support HTTP proxies. In case of any issues our support will always help you to set it up.
Biggest ASNs in Malaysia
AS9534
Binariang Berhad
510,208 IPs
AS4818
DiGi Telecommunications Sdn. Bhd.
341,504 IPs
AS55720
Gigabit Hosting Sdn Bhd
82,944 IPs
AS45960
YTL COMMUNICATIONS SDN BHD
75,776 IPs
AS10030
Celcom Axiata Berhad
74,752 IPs
AS24218
Global Transit Communications - Malaysia
66,816 IPs
AS139776
Petroliam Nasional Berhad
65,536 IPs
AS133847
Anpple Tech Enterprise
54,784 IPs
AS133014
Universiti Teknologi Malaysia
49,152 IPs
AS10081
DiGi Telecommunications Sdn Bhd
40,960 IPs
AS45352
IP ServerOne Solutions Sdn Bhd
38,400 IPs
AS38182
Extreme Broadband - Total Broadband Experience
37,632 IPs
AS38322
WEBE DIGITAL SDN. BHD.
31,232 IPs
AS17971
TM-VADS DC Hosting
28,672 IPs
AS18206
VADS Managed Business Internet Service Provider
24,576 IPs
AS38466
U Mobile Sdn Bhd
21,504 IPs
AS45839
Shinjiru Technology Sdn Bhd
20,992 IPs
AS23678
MyKRIS Asia Sdn Bhd
19,712 IPs
AS10204
Arcnet NTT MSC ISP
18,176 IPs
AS45668
AIMS Data Centre Sdn Bhd
17,664 IPs
AS38199
Macro Lynx Sdn Bhd, Internet Service Provider, Malaysia
14,336 IPs
AS38280
Monash University Sunway Campus Malaysia
12,288 IPs
AS24321
OCE Sdn Bhd ISP
12,288 IPs
AS46015
Exa Bytes Network Sdn.Bhd.
9,472 IPs
AS24514
Malaysian Research & Education Network
8,960 IPs
AS37997
YTL Communications Sdn Bhd
7,168 IPs
AS24068
Broadband Service Provider
6,400 IPs
AS131310
CX2 Computer Exchange
6,400 IPs
Start using litport today
How to get your residential proxy with us?
Select country

Proxy solutions in dozens of countries. Millions of unique IPs for your business. Check out our locations.

Choose proxy package

Shared pools, shared devices, private devices. These are all great options. Find more on pricing page.

Make a payment

Most proxies will be ready within minutes automatically. Others will be delivered within 24 hours.
Is it the best proxy provider?
Litport is designed and managed to provide you highest data quality and guaranteed anonymity.

Private devices
All of our proxies are completely private and are not public proxies in any form.

Top tier hardware
Our infrastructure is based on enterprise-level hardware to provide maximum security, sustainability and uptime.

No blocks, no CAPTCHAs
Run your accounts and requests smoothly and forget about blocks, EV/PVs and CAPTCHAs.

HTTP Protocol
Our proxies can work with any software that support HTTP proxies. Need SOCKS5? No worries, just contact us.

Proxy pool growth
We constantly work on expanding our proxy pool to give you the best possible geo coverage with fast speed and low latency.

Fast IP rotation
On most of our plans and proxies your IP will rotate instantly. In some cases it may take up to 20-30 seconds.