Residential mobile proxy servers in Korea North
There are
25m people
live in Korea North. They use 1
ASNs
with around 1k unique IPs.
Get your proxy from litport and you will be able to get many of these residential IPs. It works best for price comparison and any other business that require the highest level of privacy and security.
You can choose among multiple cities and mobile carriers. No contracts, no commitments.

256 GB
of data processed within past 24 hours

32% better
than the mobile residential proxy market average

99.9% uptime
allows you to focus on your business goals
Biggest cities in Korea North
Namp'o
South Pyongan Province
1,127,000 population
Hamhŭng
South Hamgyong Province
773,000 population
Hŭngnam
South Hamgyong Province
751,322 population
Sunch'ŏn
South Pyongan Province
400,629 population
Kaesŏng
South Hwanghae Province
338,155 population
Wŏnsan
Kangwon Province
329,207 population
Kanggye
Chagang Province
299,514 population
Sinŭiju
North Pyongan Province
288,112 population
Hyesan
Ryanggang Province
227,461 population
Haeju
South Hwanghae Province
224,231 population
Kimch'aek-si
North Hamgyong Province
187,270 population
Manp'o
Chagang Province
186,827 population
Sariwŏn
North Hwanghae Province
154,942 population
Chŏngju
North Pyongan Province
141,769 population
Ongjin
South Hwanghae Province
69,195 population
Changyŏn
South Hwanghae Province
48,984 population
Sil-li
South Pyongan Province
19,463 population
Work with any software and any website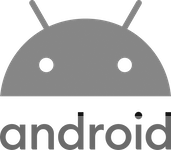 We guarantee work with any software that support HTTP proxies. In case of any issues our support will always help you to set it up.
Biggest ASNs in Korea North
Start using litport today
How to get your residential proxy with us?
Select country

Proxy solutions in dozens of countries. Millions of unique IPs for your business. Check out our locations.

Choose proxy package

Shared pools, shared devices, private devices. These are all great options. Find more on pricing page.

Make a payment

Most proxies will be ready within minutes automatically. Others will be delivered within 24 hours.