Residential mobile proxy servers in Iraq
There are
38m people
live in Iraq. They use 162
ASNs
with around 680k unique IPs.
Get your proxy from litport and you will be able to get many of these residential IPs. It works best for social media and any other business that require the highest level of privacy and security.
You can choose among multiple cities and mobile carriers. Change IP via API on demand.

5,300
happy customers from all over the world

45% faster
than the mobile residential proxy market average

294 GB
of data processed within past 24 hours
Biggest cities in Iraq
Baghdad
Baghdad Governorate
5,054,000 population
Mosul
Nineveh Governorate
1,316,000 population
Erbil
Erbil Governorate
926,000 population
As Sulaymānīyah
Sulaymaniyah Governorate
723,170 population
Kirkuk
Kirkuk Governorate
601,433 population
Al Ḩillah
Babylon Governorate
594,605 population
Ad Dīwānīyah
Al-Qādisiyyah Governorate
358,408 population
Al 'Amārah
Maysan Governorate
345,007 population
Al Kūt
Wasit Governorate
321,521 population
Az Zubayr
Basra Governorate
262,219 population
Al Fallūjah
Al Anbar Governorate
231,819 population
Ash Shaţrah
Dhi Qar Governorate
161,949 population
Sāmarrā'
Saladin Governorate
158,508 population
Tall 'Afar
Nineveh Governorate
144,465 population
Al Musayyib
Babylon Governorate
76,454 population
Tikrīt
Saladin Governorate
56,591 population
Mandalī
Diyala Governorate
29,785 population
Ar Ruţbah
Al Anbar Governorate
22,370 population
Work with any software and any website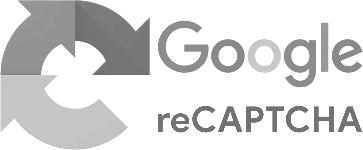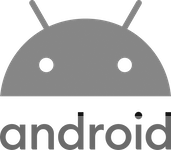 We guarantee work with any software that support HTTP proxies. In case of any issues our support will always help you to set it up.
Biggest ASNs in Iraq
AS50710
EarthLink Ltd. Communications&Internet Services
364,800 IPs
AS21277
Allay Nawroz Telecom Company for Communication/Ltd.
66,304 IPs
AS51018
Seven Net Layers for General Trading & Information Technology LTD.
19,456 IPs
AS57324
Al Lawn Al Akhdar International Company for Communications and Information Technology Ltd.
11,776 IPs
AS206206
Kurdistan Net Company for Computer and Internet Ltd.
10,240 IPs
AS200865
TISHK NET Company for WIMAX technology and Internet Service Limited
9,472 IPs
AS198589
Al-Jazeera Al-Arabiya Company for Communication and Internet LTD
9,216 IPs
AS197882
Tarin General Trading and Setting Up Internet Device LTD
8,192 IPs
AS39216
AL-SARD FIBER Co. for Internet Fiber and Optical Cable Services /Ltd.
7,936 IPs
AS58322
Hala Al Rafidain Company for Communications and Internet LTD.
7,680 IPs
AS209565
AL-SARD FIBER Co. for Internet Fiber and Optical Cable Services /Ltd.
7,424 IPs
AS50597
ScopeSky Communication and Internet Ltd.
7,424 IPs
AS59588
Al Atheer Telecommunication-Iraq Co. Ltd. Incorporated in Cayman Islands
6,656 IPs
AS51684
Asiacell Communications LLC
5,376 IPs
AS57588
Hayat for Internet & communication LLC
4,608 IPs
AS203217
Horizon Scope Mobile Telecom WLL
4,352 IPs
AS198735
Hilal Al-Rafidain for Computer and Internet Services Co., Ltd.
4,096 IPs
AS205889
Giga Nineveh for internet services Ltd
3,328 IPs
AS205473
SAWAD LAND for Information Technology Ltd
3,072 IPs
AS3178
FastLine For Communication And Information Technology Ltd
3,072 IPs
AS197893
Elsuhd Net Ltd. Company for Communications and Computer Services
3,072 IPs
AS198802
Midya Telecom for telecommunications-LTD
2,816 IPs
AS3194
SatGate Company for Trading of Computers Systems and Communications Appliances WLL
2,304 IPs
AS59458
Pure Line Co. For Telecommunications & Internet Ltd.
2,304 IPs
AS57958
ALASAS COMPANY FOR TELECOMMUNICATIONS SERVICES AND INFORMATION TECHNOLOGY LTD
2,048 IPs
AS57908
Bilad Al-Rafidain Company for Informatics and Communications Services Ltd
2,048 IPs
Start using litport today
How to get your residential proxy with us?
Select country

Proxy solutions in dozens of countries. Millions of unique IPs for your business. Check out our locations.

Choose proxy package

Shared pools, shared devices, private devices. These are all great options. Find more on pricing page.

Make a payment

Most proxies will be ready within minutes automatically. Others will be delivered within 24 hours.