Mobile proxy servers in Brahmapur, Odisha
There are 227k Internet users in Brahmapur. Become one of them with our top quality proxy servers.
Leverage our sophisticated technology to get as many residential IPs as possible. No CAPTCHAs, blocks and verifications.
We use only real sim-card and enterprise grade hardware to get top 4G/LTE speeds. Change IP via API on demand.

99.9% uptime
allows you to focus on your business goals

869 GB
of data processed within past 24 hours

45% faster
than the mobile residential proxy market average
Other big cities in India
Work with any software and any website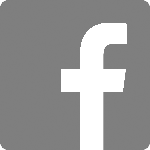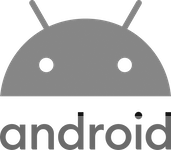 We guarantee work with any software that support HTTP proxies. In case of any issues our support will always help you to set it up.
Biggest ASNs in India
AS17488
Hathway IP Over Cable Internet
985,088 IPs
AS18101
Reliance Communications Ltd.DAKC MUMBAI
525,312 IPs
AS55410
Vodafone Idea Ltd
270,080 IPs
AS10199
Tata Communications Ltd
219,648 IPs
AS24309
Atria Convergence Technologies Pvt. Ltd. Broadband Internet Service Provider INDIA
130,048 IPs
AS10029
SHYAM SPECTRA PVT LTD
125,952 IPs
AS10201
Dishnet Wireless Limited. Broadband Wireless
122,112 IPs
AS45769
D-Vois Broadband Pvt Ltd
114,688 IPs
AS131269
ACTFIBERNET Pvt Ltd
114,688 IPs
AS55824
NKN Core Network
76,800 IPs
AS17465
Cable ISP in India
75,776 IPs
AS23860
Alliance Broadband Services Pvt. Ltd.
68,352 IPs
AS55644
Idea Cellular Limited
66,816 IPs
AS4758
National Informatics Centre
65,792 IPs
AS24186
RailTel Corporation of India Ltd., Internet Service Provider, New Delhi
40,192 IPs
AS38457
Honesty Net Solution (I) Pvt Ltd
39,936 IPs
AS55577
Atria Convergence Technologies pvt ltd
36,864 IPs
AS132524
Tata Institute of Fundamental Research
36,352 IPs
AS132768
Five network Broadband Solution Pvt Ltd
23,296 IPs
AS38191
Infosys Technologies Ltd
23,296 IPs
AS132220
JPR Digital Pvt. Ltd.
21,760 IPs
AS55470
Cyfuture India Pvt. Ltd.
21,504 IPs
AS17903
Cognizant Technology Solutions India Pvt Ltd,
20,224 IPs
AS55832
HOME SYSTEMS PVT.LTD
20,224 IPs
AS133720
SOFT CALL CUST-O-CARE PRIVATE LIMITED
19,968 IPs
AS23682
Broadband Pacenet Pvt. Ltd
19,200 IPs
AS45415
Vasai Cable Pvt. Ltd.
18,176 IPs
AS38529
Reliance Industries Limited WAN Backbone Interface with ISPs in India
16,640 IPs
AS133676
Precious netcom pvt ltd
16,384 IPs
AS134316
World Star Communication
13,568 IPs
AS132296
Seven Star Digital Network Private Limited
12,032 IPs
AS59164
Apollo Online Services Pvt ltd
10,752 IPs
How litport is different?
Litport provide private solutions since 2008, and offer public services since 2019. We are here to change the game.

Solid foundation
Proxy servers are the foundation to many business processes. We provide the top quality, so you can build safely and fast to succeed in your goals.

Sharing know-how
You do web scraping, ad verification, SEO monitoring? We do that for many years on enterprise level. We know how to solve issues and how top quality proxy should work.

Private devices
All of our proxies are completely private and are not public proxies in any form.

Scalable solutions
We serve companies at any sizes. From small startups to test an idea to enterprises to serve millions of requests.

Proxy pool growth
We constantly work on expanding our proxy pool to give you the best possible geo coverage with fast speed and low latency.

Custom software
Our website and infrastructure are managed by completely custom software made from the scratch. Designed and engineered by top notch professionals around the world specifically for litport and you.