Mobile proxy servers in Klang, Selangor
There are 669k Internet users in Klang. Become one of them with our top quality proxy servers.
Leverage our sophisticated technology to get as many residential IPs as possible. Fast IP rotation.
We use only real sim-card and enterprise grade hardware to get top 4G/LTE speeds. No contracts, no commitments.

5,100
happy customers from all over the world

983,947 unique IPs
were used by our clients within past 24 hours

612 GB
of data processed within past 24 hours
Other big cities in Malaysia
Work with any software and any website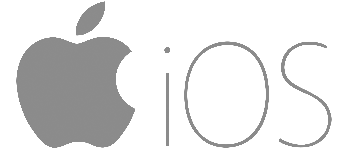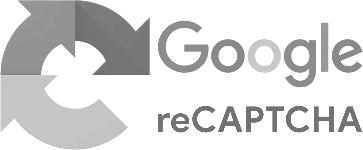 We guarantee work with any software that support HTTP proxies. In case of any issues our support will always help you to set it up.
Biggest ASNs in Malaysia
AS139776
Petroliam Nasional Berhad
65,536 IPs
AS10081
DiGi Telecommunications Sdn Bhd
40,960 IPs
AS45352
IP ServerOne Solutions Sdn Bhd
38,400 IPs
AS23678
MyKRIS Asia Sdn Bhd
19,712 IPs
AS10204
Arcnet NTT MSC ISP
18,176 IPs
AS45668
AIMS Data Centre Sdn Bhd
17,664 IPs
AS38199
Macro Lynx Sdn Bhd, Internet Service Provider, Malaysia
14,336 IPs
AS24514
Malaysian Research & Education Network
8,960 IPs
AS37997
YTL Communications Sdn Bhd
7,168 IPs
AS17564
GITN (M) Sdn. Bhd.
6,144 IPs
AS38278
ORIENT TELECOMS MALAYSIA - Internet and Ethernet Service Provider in Malaysia
6,144 IPs
AS132882
Ohana Communications Sdn Bhd
6,144 IPs
AS38868
Universiti Putra Malaysia AS
5,120 IPs
AS132196
DANAWA RESOURCES SDN BHD
4,864 IPs
AS23736
Coins Global Malaysia
4,096 IPs
AS45410
ALLO TECHNOLOGY SDN. BHD.
4,096 IPs
AS23659
APNIC HEITECH ASN
3,584 IPs
AS132372
GB Network Solutions Sdn. Bhd.
3,328 IPs
AS133936
X86 Network Sdn Bhd
2,560 IPs
AS58983
ACODA Networks Sdn Bhd
2,048 IPs
AS132241
SKSA TECHNOLOGY SDN BHD
2,048 IPs
AS38005
MIMOS R&D Malaysia
2,048 IPs
AS55405
Exa Bytes Network Sdn.Bhd.
1,792 IPs
AS132376
BasketAsia, Sdn. Bhd.
1,024 IPs
AS24314
University Pendidikan Sultan Idris
1,024 IPs
AS133164
Viewqwest Digital Sdn. Bhd.
1,024 IPs
AS56092
Suite 20.03 The Gardens South Tower
1,024 IPs
Is it the best proxy provider?
Litport provide private solutions since 2008, and offer public services since 2019. We are here to change the game.

Satisfaction guarantee
Order any package, give it a test. If it doesn't work for you, we will make 100% refund.
See our ToS for details.

Authentication by user/pass or by IP
Easily authenticate using username and password, or whitelist your IP as an alternative.

Unmetered Bandwidth
There are no limitations on data transfer. Focus on your business, don't worry about traffic.

Multiple ISPs
Most of our locations offer you multiple carriers to get maximum amount of unique mobile IPs in the area.

Automated setup
For most of our proxies setup process work automatically, you get your proxy within minutes after the payment.

Scalable solutions
We serve companies at any sizes. From small startups to test an idea to enterprises to serve millions of requests.