Mobile proxy servers in Labuan
Become one of Internet users in Labuan with clean residential IP.
Leverage our sophisticated technology to get as many residential IPs as possible. Change IP via API on demand.
We use only real sim-card and enterprise grade hardware to get top 4G/LTE speeds. Competitive and flexible pricing.

711 GB
of data processed within past 24 hours

32% better
than the mobile residential proxy market average

367,906 unique IPs
were used by our clients within past 24 hours
Other big cities in Malaysia
Work with any software and any website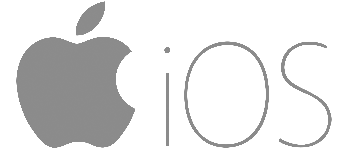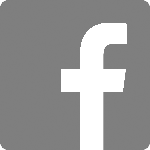 We guarantee work with any software that support HTTP proxies. In case of any issues our support will always help you to set it up.
Biggest ASNs in Malaysia
AS9534
Binariang Berhad
510,208 IPs
AS4818
DiGi Telecommunications Sdn. Bhd.
341,504 IPs
AS45960
YTL COMMUNICATIONS SDN BHD
75,776 IPs
AS24218
Global Transit Communications - Malaysia
66,816 IPs
AS133847
Anpple Tech Enterprise
54,784 IPs
AS10081
DiGi Telecommunications Sdn Bhd
40,960 IPs
AS45352
IP ServerOne Solutions Sdn Bhd
38,400 IPs
AS17971
TM-VADS DC Hosting
28,672 IPs
AS23678
MyKRIS Asia Sdn Bhd
19,712 IPs
AS10204
Arcnet NTT MSC ISP
18,176 IPs
AS38280
Monash University Sunway Campus Malaysia
12,288 IPs
AS24514
Malaysian Research & Education Network
8,960 IPs
AS131310
CX2 Computer Exchange
6,400 IPs
AS133421
INNET SOLUTIONS SDN BHD
6,144 IPs
AS132196
DANAWA RESOURCES SDN BHD
4,864 IPs
AS134809
ViewQwest Sdn. Bhd.
4,352 IPs
AS9655
TPM Corp. Berhad,
4,096 IPs
AS134069
NTT MSC SDN. BHD.
4,096 IPs
AS132850
TS Global Network Sdn. Bhd.
2,304 IPs
AS38005
MIMOS R&D Malaysia
2,048 IPs
AS132241
SKSA TECHNOLOGY SDN BHD
2,048 IPs
AS45344
International Islamic University Of Malaysia
2,048 IPs
AS132901
Global Forway Sdn Bhd
1,536 IPs
AS4769
Exa Bytes Network Sdn.Bhd.
1,280 IPs
AS134152
XMT Technologies Sdn Bhd
1,024 IPs
AS136749
KS IT SOLUTIONS SDN BHD
1,024 IPs
AS133164
Viewqwest Digital Sdn. Bhd.
1,024 IPs
How litport is different?
Litport is designed and managed to provide you highest data quality and guaranteed anonymity.

100% ethical and legal
No virus-infected computers, hacked phones and IoT. Our services are based on official contracts with mobile carriers around the world.

Solid foundation
Proxy servers are the foundation to many business processes. We provide the top quality, so you can build safely and fast to succeed in your goals.

Sticky IP address
Sticky session is important for testing and many other purposes, we know it. Our rotation settings provide maximum flexibility to get new IP only when you need it.

Fast IP rotation
On most of our plans and proxies your IP will rotate instantly. In some cases it may take up to 20-30 seconds.

Authentication by user/pass or by IP
Easily authenticate using username and password, or whitelist your IP as an alternative.

Multiple ISPs
Most of our locations offer you multiple carriers to get maximum amount of unique mobile IPs in the area.