Mobile proxy servers in Syennyenski Rayon, Vitebsk Region
Become one of Internet users in Syennyenski Rayon with clean residential IP.
Leverage our sophisticated technology to get as many residential IPs as possible. Change IP via API on demand.
We use only real sim-card and enterprise grade hardware to get top 4G/LTE speeds. Only legal devices.

541 GB
of data processed within past 24 hours

45% faster
than the mobile residential proxy market average

5,100
happy customers from all over the world
Other big cities in Belarus
Work with any software and any website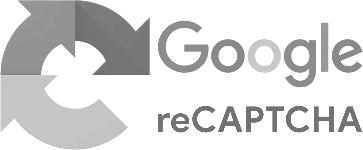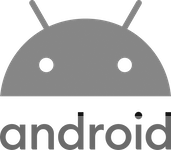 We guarantee work with any software that support HTTP proxies. In case of any issues our support will always help you to set it up.
Biggest ASNs in Belarus
AS25106
Mobile TeleSystems JLLC
241,920 IPs
AS42772
Unitary enterprise A1
191,232 IPs
AS42036
Gomelsky RTSC Garant JSC
40,704 IPs
AS12406
Business Network Ltd
20,480 IPs
AS21274
State Scientific Enterprise 'United Institute of Informatics Problems of National Academy of Sciences of Belarus' (UIIP NASB)
6,144 IPs
AS202090
Aktivnie Tehnologii LLC
3,072 IPs
AS50155
Grodno Information Networks, Ltd.
3,072 IPs
AS50685
United Networks Ltd.
2,816 IPs
AS209283
ITGLOBALCOM BEL LLC
2,304 IPs
AS60744
A.V. Luikov Heat and Mass Transfer Institute of the National Academy of Sciences of Belarus
1,024 IPs
AS205155
Republican Unitary Enterprise National Centre of Electronic Services
1,024 IPs
AS60769
Parallelny mir Ltd.
512 IPs
AS202324
Konstanta-Brest Ltd , Belarus ISP company
512 IPs
AS50934
Belarussian National Technical University
256 IPs
AS51365
JSC "Belinvestbank"
256 IPs
AS210153
LLC Synesis Stratus
256 IPs
AS199561
Republican Unitary Enterprise 'Minsk Tractor Plant'
256 IPs
AS62197
CJSC VTB Bank (Belarus)
256 IPs
AS60611
Closed Joint Stock Company "Alfa-Bank"
256 IPs
How litport is different?
Litport is designed and managed to provide you highest data quality and guaranteed anonymity.

Shared or private
Our plans will satisfy any needs. Private devices, shared devices and shared pools. Save money and get the best performance.

Our own infrastructure
We own our devices and have a dedicated team to manage it 24/7/365. This way we can guarantee the best quality on the market.

HTTP Protocol
Our proxies can work with any software that support HTTP proxies. Need SOCKS5? No worries, just contact us.

Solid foundation
Proxy servers are the foundation to many business processes. We provide the top quality, so you can build safely and fast to succeed in your goals.

Real support
We don't use robots to reply on your messages. Your question will be solved by top quality engineers of our support team. We also offer support via Skype, Telegram and email.

Satisfaction guarantee
Order any package, give it a test. If it doesn't work for you, we will make 100% refund.
See our ToS for details.