Mobile proxy servers in Talachyn, Vitebsk Region
Become one of Internet users in Talachyn with clean residential IP.
Leverage our sophisticated technology to get as many residential IPs as possible. Real engineers in support team.
We use only real sim-card and enterprise grade hardware to get top 4G/LTE speeds. Change IP via API on demand.

99.9% uptime
allows you to focus on your business goals

4,500
happy customers from all over the world

32% better
than the mobile residential proxy market average
Other big cities in Belarus
Work with any software and any website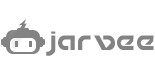 We guarantee work with any software that support HTTP proxies. In case of any issues our support will always help you to set it up.
Biggest ASNs in Belarus
AS25106
Mobile TeleSystems JLLC
241,920 IPs
AS42772
Unitary enterprise A1
191,232 IPs
AS209283
ITGLOBALCOM BEL LLC
2,304 IPs
AS57331
Republican Unitary Enterprise Research and Development "Center of Information Resources and Communications"
2,048 IPs
AS199102
LTD Personal Interactive Communications
2,048 IPs
AS56497
Company with additional liability New Technologies
1,792 IPs
AS49091
Telecom-garant Limited
1,536 IPs
AS6697
Republican Unitary Telecommunication Enterprise Beltelecom
1,067 IPs
AS5498
Institution Central Information and Analytical Center at the Ministry of Education of Belarus
1,024 IPs
AS50929
Company with additional Liability "Advanced Technology"
1,024 IPs
AS49243
The state institution The Main Economic Office of the Administrative Affairs Office of the President of the Republic of Belarus
1,024 IPs
AS60280
Republican Unitary Enterprise National Traffic Exchange Center
1,024 IPs
AS59861
Unitary Services Enterprise Urban Network System
768 IPs
AS50492
Modern Technologies of Connection Ltd.
768 IPs
AS202387
Republican Unitary Enterprise Production Association Belorusneft
512 IPs
AS202324
Konstanta-Brest Ltd , Belarus ISP company
512 IPs
AS60857
TV-Com Join Limited Company
256 IPs
AS62208
Liner Limited Liability Company
256 IPs
AS48340
Axioma-Service Limited
256 IPs
AS49526
Joint-stock company "Minsk Transit Bank"
256 IPs
AS61235
Complementary liability company TUT and TAM Logistics
256 IPs
AS35587
Public Association "Belarusian Railways"
256 IPs
AS35668
Municipal Unitary Enterprise "Information Technologies Center Minsk City Executive Committee"
256 IPs
AS13171
Belarusian State University
256 IPs
AS199561
Republican Unitary Enterprise 'Minsk Tractor Plant'
256 IPs
AS51584
ZepterBank Closed joint-stock company
256 IPs
How litport is different?
Litport provide private solutions since 2008, and offer public services since 2019. We are here to change the game.
—
Fast and reliable
Run your requests at blazing 4G/LTE speeds as high as 50 Mbps.
—
Real support
We don't use robots to reply on your messages. Your question will be solved by top quality engineers of our support team. We also offer support via Skype, Telegram and email.
—
HTTP Protocol
Our proxies can work with any software that support HTTP proxies. Need SOCKS5? No worries, just contact us.
—
Proxy pool growth
We constantly work on expanding our proxy pool to give you the best possible geo coverage with fast speed and low latency.
—
100% ethical and legal
No virus-infected computers, hacked phones and IoT. Our services are based on official contracts with mobile carriers around the world.
—
Shared or private
Our plans will satisfy any needs. Private devices, shared devices and shared pools. Save money and get the best performance.