Mobile proxy servers in Duisburg, North Rhine-Westphalia
There are 894k Internet users in Duisburg. Become one of them with our top quality proxy servers.
Leverage our sophisticated technology to get as many residential IPs as possible. Real engineers in support team.
We use only real sim-card and enterprise grade hardware to get top 4G/LTE speeds. No CAPTCHAs, blocks and verifications.

764,585 unique IPs
were used by our clients within past 24 hours

99.9% uptime
allows you to focus on your business goals

45% faster
than the mobile residential proxy market average
Other big cities in Germany
Work with any software and any website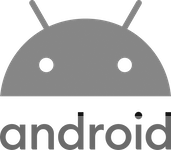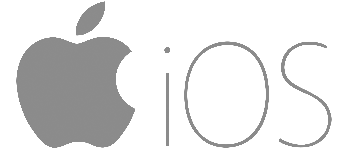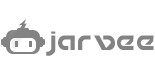 We guarantee work with any software that support HTTP proxies. In case of any issues our support will always help you to set it up.
Biggest ASNs in Germany
AS5430
freenet Datenkommunikations GmbH
722,432 IPs
AS8422
NetCologne Gesellschaft fur Telekommunikation mbH
559,616 IPs
AS12291
Deutsche Post AG
393,728 IPs
AS34878
Karlsruhe Institute of Technology
200,704 IPs
AS13043
Bayer Business Services GmbH
178,432 IPs
AS20773
Host Europe GmbH
163,328 IPs
AS35244
Tele Columbus AG
162,560 IPs
AS8365
Man-da.de GmbH
140,544 IPs
AS5517
CSL Computer Service Langenbach GmbH
139,264 IPs
AS24961
myLoc managed IT AG
135,680 IPs
AS41289
Deutscher Wetterdienst
131,072 IPs
AS16202
Tele Columbus AG
123,904 IPs
AS8469
CANCOM Managed Services GmbH
118,784 IPs
AS29066
Host Europe GmbH
105,728 IPs
AS20686
Bisping & Bisping GmbH & Co KG
86,016 IPs
AS28753
Leaseweb Deutschland GmbH
85,760 IPs
AS29259
IABG Teleport GmbH
82,944 IPs
AS8391
Knipp Medien und Kommunikation GmbH
74,752 IPs
AS8741
Ratiokontakt GmbH
73,728 IPs
AS34549
meerfarbig GmbH & Co. KG
70,400 IPs
AS33846
DATAPORT - Anstalt des oeffentlichen Rechts
67,840 IPs
AS42873
Max-Planck-Gesellschaft zur Forderung der Wissenschaften e.V.
67,584 IPs
AS29484
Ruhr-Universitaet Bochum
66,816 IPs
AS34127
Flughafen Muenchen GmbH
66,560 IPs
AS12355
HeLi NET Telekommunication GmbH & Co.
66,560 IPs
AS15495
BASF Digital Solutions GmbH
66,048 IPs
AS60344
Asklepios Kliniken GmbH
66,048 IPs
AS41587
ATLAS ELEKTRONIK GmbH
65,792 IPs
Why litport?
Litport provide private solutions since 2008, and offer public services since 2019. We are here to change the game.
—
Only legal devices
Our network consists of only legal endpoints which is 100% under our control. We don't use any botnets, malware, or infected IoT devices.
—
Sharing know-how
You do web scraping, ad verification, SEO monitoring? We do that for many years on enterprise level. We know how to solve issues and how top quality proxy should work.
—
Unmetered Bandwidth
There are no limitations on data transfer. Focus on your business, don't worry about traffic.
—
Sticky IP address
Sticky session is important for testing and many other purposes, we know it. Our rotation settings provide maximum flexibility to get new IP only when you need it.
—
HTTP Protocol
Our proxies can work with any software that support HTTP proxies. Need SOCKS5? No worries, just contact us.
—
Real support
We don't use robots to reply on your messages. Your question will be solved by top quality engineers of our support team. We also offer support via Skype, Telegram and email.