Mobile proxy servers in Nea Lava, West Macedonia Region
Become one of Internet users in Nea Lava with clean residential IP.
Leverage our sophisticated technology to get as many residential IPs as possible. Real engineers in support team.
We use only real sim-card and enterprise grade hardware to get top 4G/LTE speeds. Competitive and flexible pricing.

32% better
than the mobile residential proxy market average

5,300
happy customers from all over the world

695,948 unique IPs
were used by our clients within past 24 hours
Other big cities in Greece
Work with any software and any website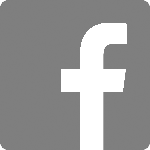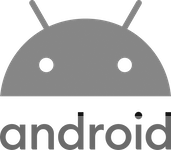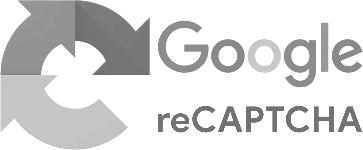 We guarantee work with any software that support HTTP proxies. In case of any issues our support will always help you to set it up.
Biggest ASNs in Greece
AS25472
WIND HELLAS TELECOMMUNICATIONS SA
338,944 IPs
AS29247
Cosmote Mobile Telecommunications S.A.
301,312 IPs
AS8522
Foundation of Research and Technology Hellas
65,792 IPs
AS8278
Technical University of Crete
65,536 IPs
AS8414
International Telecommunication Union
65,536 IPs
AS8643
University of Athens
51,712 IPs
AS15617
WIND HELLAS TELECOMMUNICATIONS SA
32,768 IPs
AS8396
Technical Chamber of Greece
8,192 IPs
AS8617
University of the Aegean
8,192 IPs
AS8499
Space Hellas S.A.
8,192 IPs
AS35472
MYTILINEOS HOLDINGS S.A.
7,168 IPs
AS12364
University of Macedonia, Economic and Social Sciences
5,120 IPs
AS8388
Lambrakis Press Organization S A.
4,608 IPs
AS198477
TI SPARKLE GREECE SA
3,584 IPs
AS13038
HELLENIC EXCHANGES S.A. HOLDING, CLEARING, SETTLEMENT & REGISTRATION
3,072 IPs
AS209150
TH.PAPAMICHAIL VAINAS - G.PSALTAKIS G.P
2,048 IPs
AS6799
Ote SA (Hellenic Telecommunications Organisation)
1,887 IPs
AS210312
Antonios A. Chariton
1,536 IPs
AS15690
NATIONAL OBSERVATORY OF ATHENS
1,280 IPs
AS50148
Elliniki Radiofonia Tileorasi AE
1,280 IPs
AS35499
VASILEIOY GEORGIOS KAI SIA E.E. ERMISWISP
1,280 IPs
AS208785
FTN Tilepikoinonies MEPE
1,024 IPs
AS43082
ServerSpace Limited
1,024 IPs
AS15948
ICE/HT fundamental and technological research
1,024 IPs
AS206529
N. & A KANOURAS GP trading as Metadosis GP
1,024 IPs
AS199370
Athens International Airport SA
1,024 IPs
AS206652
Ioannis Roditis trading as Greekstream Networks
1,024 IPs
Is it the best proxy provider?
Litport provide private solutions since 2008, and offer public services since 2019. We are here to change the game.

Servers distribution
Our servers are located in different countries to provide you minimum ping to your proxy and get you maximum 4G/LTE speed.

Sharing know-how
You do web scraping, ad verification, SEO monitoring? We do that for many years on enterprise level. We know how to solve issues and how top quality proxy should work.

Top tier hardware
Our infrastructure is based on enterprise-level hardware to provide maximum security, sustainability and uptime.

Sticky IP address
Sticky session is important for testing and many other purposes, we know it. Our rotation settings provide maximum flexibility to get new IP only when you need it.

Proxy pool growth
We constantly work on expanding our proxy pool to give you the best possible geo coverage with fast speed and low latency.

Authentication by user/pass or by IP
Easily authenticate using username and password, or whitelist your IP as an alternative.