Mobile proxy servers in Kamensk-Ural'skiy, Sverdlovsk
There are 128k Internet users in Kamensk-Ural'skiy. Become one of them with our top quality proxy servers.
Leverage our sophisticated technology to get as many residential IPs as possible. No contracts, no commitments.
We use only real sim-card and enterprise grade hardware to get top 4G/LTE speeds. Satisfaction guarantee, 100% moneyback.

716 GB
of data processed within past 24 hours

5,400
happy customers from all over the world

490,031 unique IPs
were used by our clients within past 24 hours
Other big cities in Russia
Work with any software and any website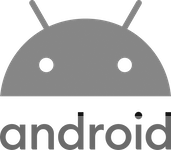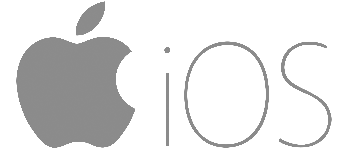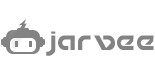 We guarantee work with any software that support HTTP proxies. In case of any issues our support will always help you to set it up.
Biggest ASNs in Russia
AS42610
PJSC Rostelecom
523,264 IPs
AS28840
OJSC OAO TATTELECOM
336,896 IPs
AS41733
Perspectiva Ltd.
262,144 IPs
AS21127
JSC Zap-Sib TransTeleCom, Novosibirsk
232,448 IPs
AS25490
PJSC Rostelecom
188,928 IPs
AS12695
LLC Digital Network
180,992 IPs
AS42682
JSC ER-Telecom Holding
116,992 IPs
AS21017
PJSC Rostelecom
114,688 IPs
AS51570
JSC ER-Telecom Holding
109,824 IPs
AS34665
Petersburg Internet Network ltd.
97,536 IPs
AS31036
JSC ER-Telecom Holding
95,232 IPs
AS50340
OOO Network of data-centers Selectel
83,712 IPs
AS5523
JSC CREDO-TELECOM
73,728 IPs
AS34974
PJSC Rostelecom
73,728 IPs
AS15468
PJSC Rostelecom
69,632 IPs
AS8443
PJSC Rostelecom
65,536 IPs
AS2875
Joint Institute for Nuclear Research
65,536 IPs
AS41843
JSC ER-Telecom Holding
64,000 IPs
Is it the best proxy provider?
Litport is designed and managed to provide you highest data quality and guaranteed anonymity.

Our own infrastructure
We own our devices and have a dedicated team to manage it 24/7/365. This way we can guarantee the best quality on the market.

Rotating proxies
Our rotating proxy network let you get a new IP without any effort, thanks to our advanced proxy rotation. You can get IP from the same location or you can switch to another city, state or even country. All based on your rotation settings.

Sharing know-how
You do web scraping, ad verification, SEO monitoring? We do that for many years on enterprise level. We know how to solve issues and how top quality proxy should work.

Fast and reliable
Run your requests at blazing 4G/LTE speeds as high as 50 Mbps.

Real support
We don't use robots to reply on your messages. Your question will be solved by top quality engineers of our support team. We also offer support via Skype, Telegram and email.

Proxy pool growth
We constantly work on expanding our proxy pool to give you the best possible geo coverage with fast speed and low latency.