Mobile proxy servers in Plandište, Vojvodina
Become one of Internet users in Plandište with clean residential IP.
Leverage our sophisticated technology to get as many residential IPs as possible. Real engineers in support team.
We use only real sim-card and enterprise grade hardware to get top 4G/LTE speeds. Change IP via API on demand.

45% faster
than the mobile residential proxy market average

99.9% uptime
allows you to focus on your business goals

4,500
happy customers from all over the world
Other big cities in Serbia
Work with any software and any website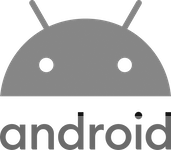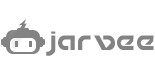 We guarantee work with any software that support HTTP proxies. In case of any issues our support will always help you to set it up.
Biggest ASNs in Serbia
AS13091
JP Posta Srbije Beograd
48,640 IPs
AS8661
Telekomi i Kosoves SH.A.
41,984 IPs
AS33983
ARTMOTION SH.P.K.
11,264 IPs
AS51859
Mainstream doo Beograd
6,400 IPs
AS34724
BAU NETWORKS DOO TORNJOS
6,144 IPs
AS41507
IGT Global Services Limited
5,120 IPs
AS47588
TEL COMMUNICATIONS L.L.C.
4,096 IPs
AS34404
Delta Holding d.o.o.
4,096 IPs
AS43277
Victory media d.o.o
4,096 IPs
AS198371
NINET Company Nis d.o.o.
3,328 IPs
AS43281
Privredno drustvo za trgovinu i usluge STEPANOVIC & SIPKA
3,328 IPs
AS197324
"Invest-Inzenjering" DOO
3,072 IPs
AS61332
ASSECO SEE d.o.o
2,048 IPs
AS42860
Energy Financing Team (Switzerland) AG
2,048 IPs
AS42603
JKP Parking servis Beograd
1,024 IPs
AS29163
Banca Intesa AD Beograd
1,024 IPs
AS203752
E-CAPS DOO NOVI SAD
1,024 IPs
AS35796
Narodna Banka Srbije
1,024 IPs
AS44287
JP Elektromreza Srbije Beograd
1,024 IPs
AS44323
PREDUZECE ZA PROMET, USLUGE, INZENJERING I TELEKOMUNIKACIJE BPP ING DOO, GROCKA
1,024 IPs
AS62012
Generali Osiguranje Srbija
1,024 IPs
AS208898
Superhosting doo
1,024 IPs
AS205201
Public Service Media Radio-Television of Serbia
1,024 IPs
AS198370
Meridian Tech d.o.o.
768 IPs
Why litport?
Litport provide private solutions since 2008, and offer public services since 2019. We are here to change the game.
—
100% ethical and legal
No virus-infected computers, hacked phones and IoT. Our services are based on official contracts with mobile carriers around the world.
—
Backconnect Proxies
Our residential backconnect proxies manage IP rotation, you don't need to change any settings. Get new IP address every X minutes, or change it manually via API.
—
No contracts, no commitments
All our plans are short-term and can be cancelled at any time.
—
Custom software
Our website and infrastructure are managed by completely custom software made from the scratch. Designed and engineered by top notch professionals around the world specifically for litport and you.
—
Proxy pool growth
We constantly work on expanding our proxy pool to give you the best possible geo coverage with fast speed and low latency.
—
Automated setup
For most of our proxies setup process work automatically, you get your proxy within minutes after the payment.