Proxy Servers for Facebook
If you work with a large number of accounts and do mass liking, then sooner or later there will be a problem of profiles ban, and possibly of community ban. To avoid this, it's necessary to use proxies for social networks, they update the IP address, bypassing the blocking. Facebook is very concerned about its safety and strictly follows the rules of using the social network. In the article, we will tell you about Facebook proxies, their benefits, and services, where is the best place to buy.

523,635 unique IPs
were used by our clients within past 24 hours

99.9% uptime
allows you to focus on your business goals

612 GB
of data processed within past 24 hours
Use high-quality mobile proxies to unblock Facebook
This social network has a huge audience, which likes to read and gain new information. Users are ready to purchase goods and services. But this isn't the limit, Facebook allows you to get access to advertising in other countries, which is actively used by affiliate marketers in order to earn money mainly on product affiliate programs.
Proxy servers are used for anonymous work in the vastness of the social network, because SMM specialists have to resort to bots, software and services that automate the process of collecting information, promoting an account or recruiting subscribers to groups.
For example, there're various programs for sending messages to Facebook, including one that works in multi-account mode. To use all the possibilities to the maximum, you need private proxy servers for each account, since the social network has a rather tough attitude towards actions of this kind. Therefore, you need to use proxy FB.
Work with any software and any website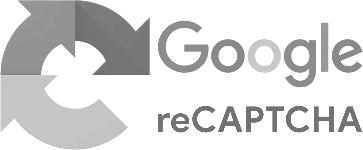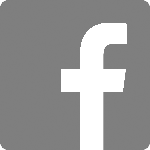 We guarantee work with any software that support HTTP proxies. In case of any issues our support will always help you to set it up.
Why you should choose Litport proxy service
Only by using trusted services, you can be sure of the quality of the proxies used. Litport has been offering proven solutions since 2008. Thousands of clients have chosen the services for the following benefits:
Tariff plans satisfy any need. You can order private devices, shared devices, and shared pools from us.
Using proxies for Facebook from Litport, you can be completely sure that you will not encounter blocking or captchas.
We are constantly expanding the proxy Facebook list.
Our solutions are suitable for ordinary users, small startups, or large companies.
Litport does not impose any restrictions on data transfer.
In the process of providing services, we use modern equipment and the latest software to ensure that you are confident in the reliability of the proxy.
You can always get real technical support 24/7.
We carry out a flexible pricing policy and delight you with favorable prices.
Advantages of using a proxy server Facebook
The benefits of Facebook proxies are obvious. They provide an opportunity to automate work — from inviting new users to groups to distribution. In addition, a properly configured proxy allows you to manage correspondence without using a large number of windows, promote the group without fear that something went wrong, and the social network administration will send the community to a ban. And what is especially valuable is that using a proxy is a reliable way to protect information.
Using proxy for Facebook is necessary for:
Work with multi-accounts. Registration, further maintenance, and promotion of accounts.
Mass actions: mass-liking, mass-following, boosting likes and subscribers.
Parsing competitors.
Our process is simple and easy.
Get your proxy in 60 seconds.
For most of our proxy packages we have automated system that will create an account and issue a new proxy for you. Typically we process your order under 60 seconds. Yes, this is that easy and fast.
Select proxy package
Make a payment
Get proxy details in your panel and email
Get a FB proxy in any country
We offer you to use FB proxy in different countries in Europe, North and South America, Asia. This will expand your capabilities and allow you to always be in touch with your customers. We offer one-day tariff plans so that you can evaluate the quality of our services.
Our most popular locations