Mobile proxy servers in Lobito, Benguela Province
There are 146k Internet users in Lobito. Become one of them with our top quality proxy servers.
Leverage our sophisticated technology to get as many residential IPs as possible. Only legal devices.
We use only real sim-card and enterprise grade hardware to get top 4G/LTE speeds. Fast IP rotation.

709 GB
of data processed within past 24 hours

152,185 unique IPs
were used by our clients within past 24 hours

99.9% uptime
allows you to focus on your business goals
Other big cities in Angola
Work with any software and any website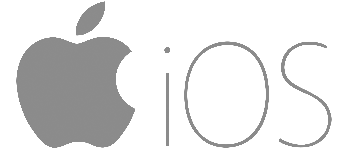 We guarantee work with any software that support HTTP proxies. In case of any issues our support will always help you to set it up.
Biggest ASNs in Angola
AS37081
Movicel Telecomunicacoes S.A.
180,224 IPs
AS37645
Finstar - Sociedade de Investimento e Participacoes S.A
50,176 IPs
AS37155
NetOne Telecomunicacoes
22,016 IPs
AS36881
Multitel Servicos de Telecomunicacoes
3,072 IPs
AS328495
CableLink Telecomunicações Limitada
2,048 IPs
AS327833
Central 8 Limitada
1,024 IPs
AS328509
Speed Net Serviços, Lda
1,024 IPs
AS37272
C. M. Corporation, LDA
1,024 IPs
AS328154
NETSPACE -SERVICOS DE TELECOMUNICACOES, LDA
1,024 IPs
AS328273
BCS- Banco de Credito do Sul, S.A.
256 IPs
AS328283
Banco de Poupança e Crédito S.A
256 IPs
AS37590
Banco Comercial Angolano
256 IPs
AS327918
Associacao Escola Internacional de Luanda
256 IPs
AS37036
Banco de Fomento Angola, S.A
256 IPs
AS327775
Ponto de Intercambio Internet Angola (Angola IXP)
256 IPs
AS37267
Banco Caixa Geral Totta de Angola
256 IPs
AS328295
Banco Comercial do Huambo, S.A
256 IPs
AS328718
ANYCONNECT- Tecnologias e Telecomunicações S.A
0 IPs
AS37383
Ponto de Intercambio Internet Angola (Angola IXP)
0 IPs
AS328265
BANC-Banco Angolano De Negocios e Comercio, S.A
0 IPs
AS328669
BOLSA DE DÍVIDA E VALORES DE ANGOLA, SGMR, S.A
0 IPs
Why litport?
Litport is designed and managed to provide you highest data quality and guaranteed anonymity.
—
Proxy pool growth
We constantly work on expanding our proxy pool to give you the best possible geo coverage with fast speed and low latency.
—
Backconnect Proxies
Our residential backconnect proxies manage IP rotation, you don't need to change any settings. Get new IP address every X minutes, or change it manually via API.
—
Servers distribution
Our servers are located in different countries to provide you minimum ping to your proxy and get you maximum 4G/LTE speed.
—
Unmetered Bandwidth
There are no limitations on data transfer. Focus on your business, don't worry about traffic.
—
Flexible pricing policy
In most of our locations we provide flexible packages that allow you to get best price and features ratio.
—
No blocks, no CAPTCHAs
Run your accounts and requests smoothly and forget about blocks, EV/PVs and CAPTCHAs.